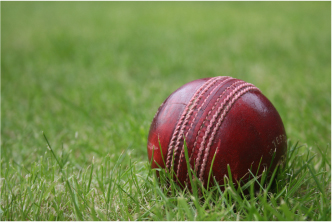 Williams Cup Review 18th and 19th March
Cadets To Meet Mount Maunganui For The Sixth Time This Season In Williams Cup Final
Element IMF Cadets will meet Carrus Mount Maunganui for the sixth time this season, in the Williams Cup Final to be played at the Bay Oval next Saturday (25 March 2017?
Cadets progressed straight through to the Williams Cup Final next weekend, when they defeated Mount Maunganui in the major semi-final on Saturday (18 March 2017).
Mount Maunganui took first use of what looked to be a bowler friendly wicket at the Tauranga Domain and lost regular wickets, to be five down with just 53 runs on the board. Ben Guild steadied the ship and was in good touch before being stumped for his sides top score of 25.
Opener Brenton Thompson reached the twenties, with Cadets skippers Scott Steward doing plenty of damage with the ball in returning 4/26, as the Mount side were removed for 113.
There was plenty of early Mount Maunganui celebrations, as they grabbed three quick wickets, to have Cadets three down with just two runs on the board. However long-time Cadets players Sean Davey and Jono Boult dug deep to get the home side back in the game. A 79 run partnership between the pair took the game away from Mount Maunganui, with Davey being dismissed for 45.
Mount Maunganui bounced back from the loss to Cadets the previous day, to grab the second spot in the Williams Cup title decider, when they defeated New World Te Puke in the preliminary final on Sunday (19 March 2017).
The Te Puke first eleven batted first on Blake Park One and were in serious trouble at 6/54. Batting at eight, Brody Gilroy got Te Puke back into contention with a hard fought 57, as the visitors were bowled out for 164. Nick Smith was the pick of the Mount bowling attack taking four wickets for 34 runs.
Mount Maunganui opener Brenton Thompson carried his bat to victory with an unbeaten 70 runs. Nick Smith backed up his bowling heroics with 32 runs, as Mount Maunganui grabbed the second berth in the Williams Cup Final courtesy of a seven wicket win.
Te Puke won a high scoring minor semi-final with Eves Realty Greerton at Pemberton Park on Saturday, to stay alive in the Williams Cup playoffs. Tai Bridgman-Raison posted his twelfth century for Te Puke, when he stroked his way to 108 before being dismissed, as his team posted 235 all out.
While Greerton made a valiant attempt for victory, they were removed for 197, to give the defending titleholders a second chance in Sunday's preliminary final.
Williams Cup Results 18/19 March 2017
Saturday 18 March
Major Semi-Final: Carrus Mount Maunganui 113 (Ben Guild 25, Brenton Thompson 21; Scott Steward 4/26, Ben Christensen 2/21, Kamal Bains 2/21) lost to Element IMF Cadets 117/6 (Sean Davey 45, Jono Boult 34; Chris Atkinson 2/18, Nick Smith 2/28)
Minor Semi-Final: New World Te Puke 235 (Tai Bridgman-Raison 108, Alex Gooding 29; Jared Tutty 4/44, Murray Jarvis 3/36) defeated Eves Realty Greerton 197 (Cam Neal 52, Dan Spencer 39no, Lee Watkins 24; Josh Earle 3/32, Cam Riley 3/60, Jonty Grigson 2/39)
Sunday 19 March
Preliminary Final: New World Te Puke 164 (Brody Gilroy 57, Stephen Crossan 30, Josh Earle 27; Nick Smith 4/34, Peter Drysdale 3/19, Ben Musgrave 2/14) lost to Carrus Mount Maunganui 165/3 (Brenton Thompson 70no; Nick Smith 32)