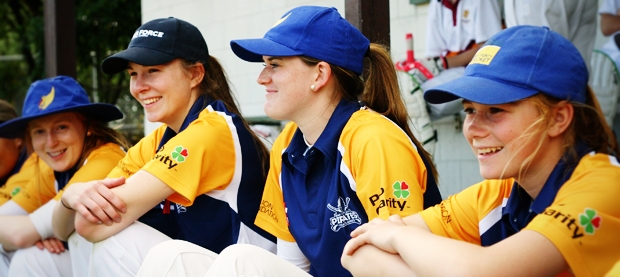 Western Bay of Plenty Women's Cricket on a Roll
Women's grassroots cricket returned to Gordon Spratt Reserve on Sunday 7th February 2021, when the Tairawhiti Women's Cricket Club side travelled from Poverty Bay, to square off with a Western Bay of Plenty selection.
With several former representative players on each side, the scene was set for a big score, in the nine aside modified T20 encounter.
The visitors won the toss and elected to bat and made their intentions known from the opening ball, scoring 200 for the loss of seven wickets. Retirement at the thirty run mark, ensured a rotation of players in the middle, with Ruby Perano and Kayley and Mel Knight all reaching the thirties.
The Western Bay side made a valiant run chase but were eventually restricted to 162 for the departure of eight players. Wendy Horneman and Tessa Hickson reached the compulsory retirement mark, with Maree Woodin in good touch before being caught on the boundary with 23 runs to her name.
The day was considered an outstanding success with the local participants enjoying getting out in the middle again. The event organizer Tessa Hickson said " The day proved that there is real interest for women's only cricket in our region. Hopefully we can reach out and find more players for the upcoming Women's Charity Blast at the Bay Oval on the 11th March 2021".
Last year's Women's Charity Blast which benefited the Tauranga Women's Refuge, attracted ??? teams, with organizers confident of more teams this year. Bay of Plenty Cricket Women's Cricket Officer Rebecca Yee said "It is a great opportunity for our local women to 'play on the ground where the world stars come to entertain' and also raise funds for the Tauranga Women's Refuge".
The event kicks off at 5pm, with Rebecca Yee saying, "Ladies, come down to the Bay Oval and show off your backyard cricket skills or try out something new. All ages and skill levels are welcome and we will finish off the night with a BBQ dinner and a few drinks".
For any females who are interested in playing in a women's back yard cricket format, to raise funds for the Tauranga Women's Refuge in the Charity Blast, please contact Rebecca Yee at rebecca@bopcricket.co.nz or ring 021 312 784.