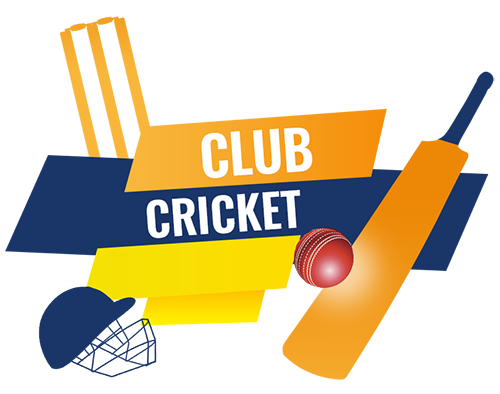 VERSATILE TAURANGA WILLIAMS CUP HOSTILITIES SET TO RESUME ON SATURDAY
The return of the Versatile Tauranga Williams Cup competition, after a break in play over the holiday weekend, is sure to see a return to hostilities which has produced a record number of centuries this season.
Ideal summer cricket conditions, with good paced wickets and lightning fast outfields, have provided Baywide batsmen with ideal conditions to belt the ball over the boundary ropes. With just four rounds of the Williams Cup completed, nine centuries sit astride the competition batting statistics, just one behind last seasons full round of play.
Leading the way, is a remarkable 202 not out from Eves Realty Greerton Cameron Neal who blasted an extraordinary sixteen 6's in his double century.
Joint competition leaders Bayleys Central Indians, Bharat Popli, has smacked two tons since the 2020/21 Williams Cup kicked off, with scores of 144 and 120. This Saturday (13 February 2021) the Rotorua side will hit the tar seal to Owen Delany Park in Taupo to meet Generation Homes Lake Taupo.
The Lake Taupo first eleven sit just one win off the pace and will fancy their chances of upsetting the competition front-runners. Caleb Bate has a current Williams Cup century in the book and could prove a thorn in the combined sides bowling attack.
Defending titleholders Greerton, are another team on the road in round five, travelling to Rotorua to square off with Craigs Investment Partners Geyser at Smallbone Park. Greerton top order batsmen Tom MacRury and Taylor Bettelheim, have both belted Williams Cup centuries in a side not short of batting firepower.
A big Western Bay battle is likely to take place at the Te Puke Domain, where Flying Mullet Te Puke will host Bond & Co Mount Maunganui. Mount bowler Chris Atkinson, got his name on to the current milestones list with six wickets at a cost of just 23 runs, in the competitions second best bowling performance, behind Greerton's Dan Spencer seven wicket bag.
Te Puke also have a strike weapon in their ranks in Cameron Riley, who took seven wickets for 11 runs, in the 2020/21 Baywide T20 championship round robin play.
Holland Beckett Law Tauranga Boys College, Ben Vyver, rounds out the century's list, with the Element IMF Cadets pair of Tim Pringle (174) and Fergus Lellman (103no). While Cadets sit out the weekend bye, Vyver, will be chasing runs for Tauranga Boys against Papamoa at Nicholson Field.
BOPCA Versatile Tauranga Williams Cup 13 February 2021
Generation Homes Lake Taupo v Bayleys Central Indians. Owen Delany Park; Holland Beckett Law Tauranga Boys College v Papamoa, Nicholson Field; Craigs Investment Partners Geyser v Eves Realty Greerton, Smallbone Park; Flying Mullet Te Puke v Bond & Co Mount Maunganui, Te Puke Domain; Element IMF Cadets.
Points Table (Provisional) Greerton 21, Central Indians 21, Cadets 16, Lake Taupo 16, Mount Maunganui 15, Te Puke 15, Papamoa 8. Tauranga Boys College 8, Geyser 0.
2021 Versatile Tauranga Williams Cup Milestones
Centuries
202no Cameron Neal (Greerton v Mount Maunganui) 23 January
174 Tim Pringle (Cadets v Geyser) 9 January
144 Bharat Popli (Central Indians v Papamoa) 16 January
137 Tom MacRury (Greerton v Tauranga Boys College) 16 January
120 Bharat Popli (Central Indians v Cadets) 30 January
111 Taylor Bettelheim (Greerton v Lake Taupo) 9 January
110 Ben Vyver (Tauranga Boys College v Te Puke) 30 January
103no Fergus Lellman (Cadets v Te Puke) 16 January
103 Caleb Bate (Lake Taupo v Papamoa) 30 January
Six Wickets
7/10 Daniel Spencer (Greerton v Lake Taupo) 9 January
6/23 Chris Atkinson (Mount Maunganui v Geyser) 30 January