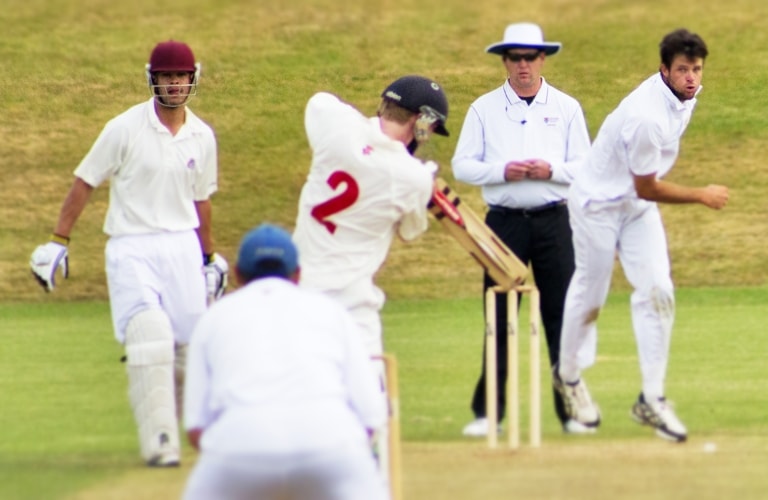 Two Young Bay Players To Make Their Senior Representative Debut Against Waikato Valley
Fergus Hickey Cup 22nd - 23rd February 2020 at Bay Oval
Craigs Investment Partners Bay of Plenty meets bottom of the table Waikato Valley, in a ND Fergus Hickey Rosebowl game at Blake Park over the weekend (22/23 February 2020), in a game which presents the opportunity for the home side to make a significant move up the competition standings.
The ND representative match, continues the Bay of Plenty Cricket philosophy of promoting in-form Bay Development team players into the senior representative team. The Waikato Valley match will see the debut of two young men, in Niven Dovey and Daniel Price, who have played a big role in the Bay second eleven posting a four win - one loss record in the current season.
Niven Dovey, becomes a member of a select group of players to earn Bay of Plenty senior representative team selection, while attending secondary school. His all-round ability with both bat and ball give the Bay side another choice of options on the field of play. Niven joins a exclusive group, of brothers who have played in the Bay of Plenty uniform, with older brother Kyle having debuted for the Bay in 2015.
Daniel Price, is a big hitting batsman who likes nothing more than to put bat to ball, often in spectacular fashion. Five 2019/20 Bay of Plenty Development appearances, have produced 179 runs, with a top score of 116 off just 88 balls against Counties Manukau that included nine 4's and five big heaves over the boundary.
Ben Pomare and Taylor Bettlelheim are two further young guns in the Bay of Plenty team, with impressive statistics. Ben Pomare was selected for the New Zealand team that recently competed in the Under 19 World Cup in South Africa, while Taylor Bettelheim has smacked 250 runs in just four Bay of Plenty senior representative appearances.
Chris Atkinson will bring up his 25th Bay of Plenty appearance and needs just two wickets against Waikato Valley to bring up the coveted fifty wickets. Another likely BOPCA all-time milestone is likely to be reached at Blake Park, with skipper Ben Musgrave needing just 33 runs to post one thousand runs in the Bay of Plenty uniform.
ND Fergus Hickey Rosebowl v Waikato Valley @ Blake Park one 22/23 February 2020
Craigs Investment Partners Bay of Plenty (Bay of Plenty Games in brackets)
Ben Musgrave – Captain (55) Peter Drysdale (103) Taylor Bettelheim (4) Blair McKenzie (13) Brett Hampton (67) Daniel Flynn (22) Daniel Price (debut) Ben Pomare (5) Tim Pringle (19) Niven Dovey (debut) Josh Earle (7) Chris Atkinson (24)
ND Fergus Hickey Rosebowl points
Hamilton 29, Northland 18, Bay of Plenty 14, Counties Manukau 6, Waikato Valley 3.