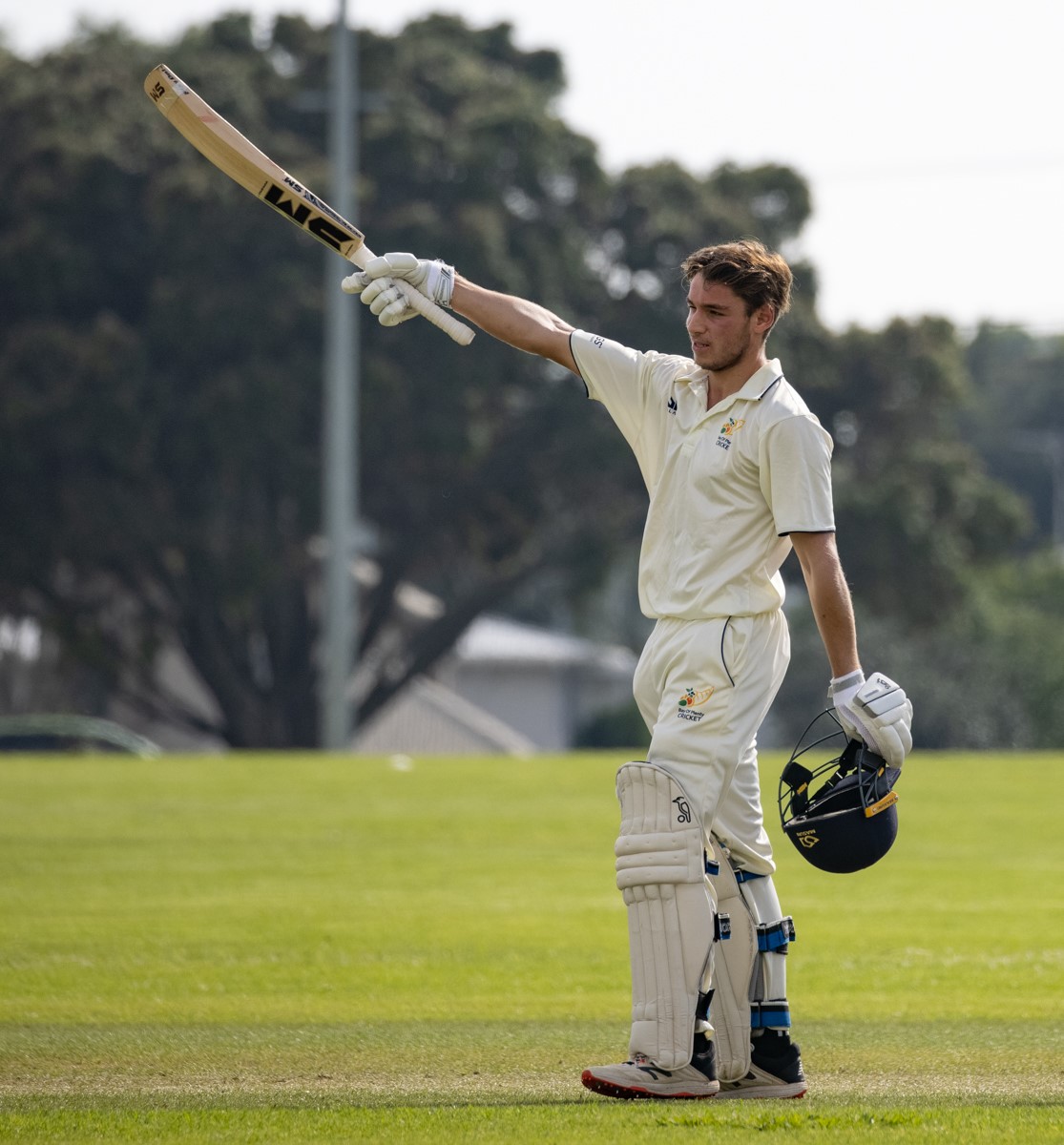 Two Bay Batsman Earn BOPCA Player of the Month Awards with Double Century Performances
The January and February Bay of Plenty Cricket Player of the Month Awards, will be presented to a Baywide premier and Bay of Plenty representative batsman, who both posted double centuries in the second half of the season.
Bay of Plenty Cricket introduced the BOPCA Player of the Month Award in 2004. The purpose of the award is to recognize excellence in Bay of Plenty Cricket during each month of the playing season.
Greerton premier batsman Cameron Neal produced a battering ram attack, on the Mount Maunganui bowlers, in a Versatile Tauranga Williams Cup match on the 23rd January 2021 at Blake Park, Mount Maunganui.
Batting at four, Cameron Neal turned the encounter on its head, when he hammered a chanceless 202 not out. Neal, who had recently returned to the Greerton club after four years of playing cricket Auckland, took no prisoners with his huge total coming from 126 balls.
A massive sixteen 6's, were accompanied by twelve 4's, as Neal fired some of the biggest blows ever seen at Blake Park. The 202 runs, eclipsed the previous best double century marks posted by Cadets Jono Boult (200no) and Mark Divehall (200) from Mount Maunganui, in the first decade of the new millennium.
Neal who likes nothing better than to put the ball over the boundary on the full, had previously come close to a double ton, with 196, in the 2013/14 season.
Bay of Plenty batsman Taylor Bettelheim, rewrote the BOPCA record book, in a ND Fergus Hickey Rosebowl game against Waikato Valley 20/21 February 2021, with a unbeaten double century.
Bay of Plenty won the toss at Blake Park. While they lost their first wicket without a run being scored, Taylor Bettelheim and Bharat Popli, settled down to produce a record 189 run second-wicket partnership.
Bettelheim continued on and when the home side declared early on day two at 491/3, Taylor was resolute at one end with 211 not out to his name.
Taylor Bettelheim, became just the third (and youngest) Bay of Plenty player, since the Bay's first representative game in 1932, to break through the 200 run mark. Bettelheim followed in the footsteps of Alex Lees (223) and Joe Carter (215no) in belting double centuries.
Taylor's huge total came from 325 balls with nineteen 4's and two 6's. What made the performance even more remarkable, was that it was his second successive Bay representative century, taking his tally to four from just 15 Bay of Plenty appearances.
Bay of Plenty Cricket Player of the Month Awards
January 2021: Cameron Neal (Greerton Cricket Club)
February 2021: Taylor Bettelheim (Bay of Plenty Representative Team)