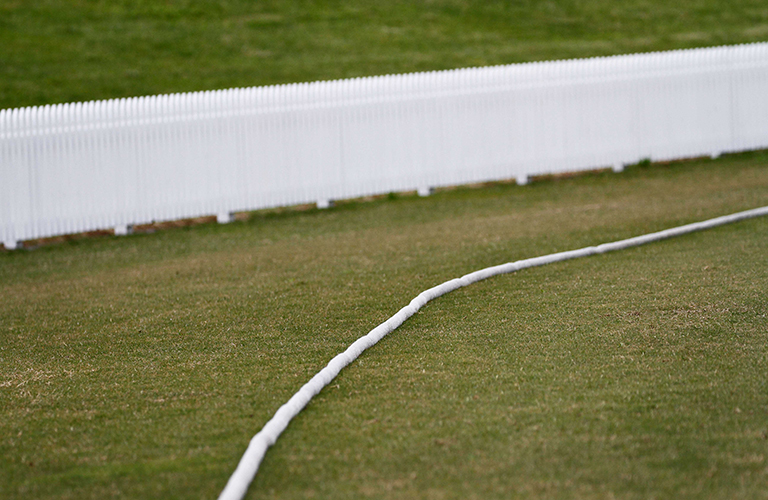 Trillian Trust Rainbow World Cup
Rainbow World Cup Hits The Bay Oval On Wednesday
A myriad of colour and plenty of laughter will emanate from the Bay Oval at Mount Maunganui on Wednesday (15 March 20174), with the staging of the fifth annual Rainbow World Cup for primary schoolgirls.
The Rainbow Cup, where many of the teams dress up in different colours reflecting the rainbow, is the culmination of the GoGirl Cricket program delivered by Bay of Plenty Cricket in Bay Schools, during term four and term one of the school year.
GoGirl is a girl's only cricket program launched in January 2013 by Northern Districts Cricket, through the auspices of NZ Cricket and is a partnership with Sport NZ Kiwisport Program. The GoGirl program is aimed at Year 5 & 6 girls, to draw the youngsters to the game by way of a standalone girl's introduction program.
The Bay of Plenty GoGirl program is delivered by BOPCA Women's Cricket Development Officer Rebecca Yee. The GoGirl program sees Rebecca delivering six lessons at each of the registered schools, covering the basics of batting, bowling and fielding. Each lesson is between 30 and 45 minutes in length.
Tai Bridgman-Raison, Cricket Manager at Bay of Plenty Cricket said "The GoGirl program has built summer on summer. We have had more interest from schools with more and more teams attending our festivals days, it's just snowballed off the initial work that was done at the beginning. We are now starting to reap the benefits of that, as girls are progressing onto our age group representative sides."
"I think the big thing about the GoGirl program and festivals such as the Rainbow World Cup, is that it is fun, which has always been our focus".
The growth of the girl's game since the GoGirl program was launched five years ago, has seen the Rainbow Cup numbers rocket from twelve team in 2013 to a record 26 sides from 18 Western Bay schools this year.