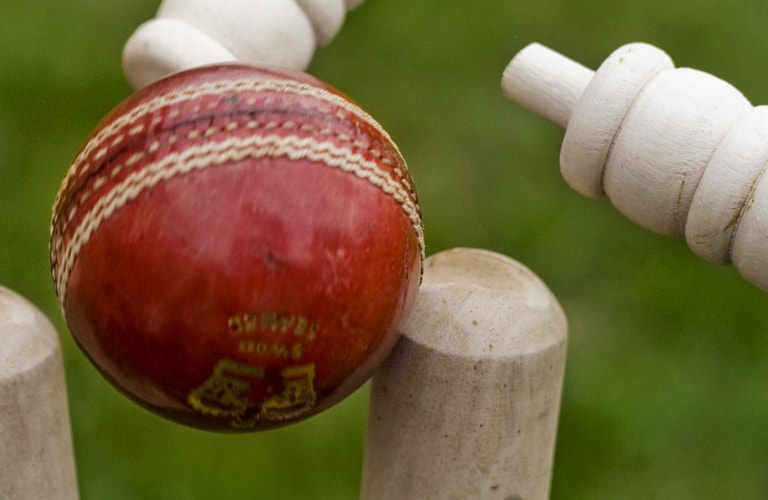 Three Versatile Tauranga Williams Cup Teams Reach The Last Chance Saloon
Round 7 14th March 2020
The three Baywide teams chasing the last post-section berth in the 2020 Versatile Tauranga Williams Cup, have reached the last chance saloon, in the final qualifying round to be played on Saturday (14 March 2020).
Defending Williams Cup titleholders Element IMF Cadets, along with Carrus Mount Maunganui and Eves Realty Greerton, have all earned enough points to play finals cricket in the last two weekends of March 2020.
There are just three points separating Bond & Co Tauranga Boys College Generation Homes Lake Taupo and New World Te Puke. A Tauranga Boys College win over Te Puke will advance them to the playoffs. However if Lake Taupo taste defeat and Te Puke dispatch Tauranga Boys, Te Puke will leapfrog the two other sides, to claim the fourth semi-final spot.
Lake Taupo are currently in fifth place on the standings, but face a huge challenge of a road trip to play Greerton at Pemberton Park in the Western Bay of Plenty.
The Lake Taupo ace cards are their master blasters in Drew Brierley and Michael Mitchell. Brierley, who is the Taupo clubs overseas player, has been in outstanding form in the Williams Cup with two centuries to his name. Last Saturday, Michael Mitchell joined his teammate's three figure scores when he hammered 113 runs against Mount Maunganui.
Tauranga Boys College, has become a production line of Bay of Plenty senior representative players and beyond, dating back to the Tauranga District High School sides of the 1920's. Tauranga Boys top order batsman Ben Vyver joined the list of Williams Cup century makers, when he smashed 112, against Central Indians in the opening round.
No Bay of Plenty cricket club knows more about the exhilaration of lifting the Williams Cup aloft in triumph, than Te Puke. The long established Western Bay club,first won the time-honoured trophy in1939 and has gone to win the Williams Cup on fifteen further occasions.
There will also be plenty of interest in the top of the table encounter, at Blake Park,between competition front-runners Cadets and Mount Maunganui. At stake is a major home semi-final berth, where the winner will advance directly to the title decider at the Bay Oval.
Rotorua's Smallbone Park, will see the battle for the wooden spoon between Geyser City and Bayleys Central Indians. Central Indians, have had an up and down season,after finishing in fifth place in the Bay of Plenty Cup. Baywide season debutant Geyser City, have been competitive in their promotion to Baywide premier cricket,with the icing on the cake being their Williams Cup victory over Lake Taupo.
Versatile Tauranga Williams Cup 14 March 2020 - Draw
Carrus Mount Maunganui v Element IMF Cadets, Blake 1; New World Te Puke v Bond & Co Tauranga Boys College, Te Puke Domain; Bayleys Central Indians v Geyser City, Smallbone Park; Eves Realty Greerton v Generation Homes Lake Taupo, Pemberton Park.
Points Table: Cadets 38, Mount Maunganui 32, Greerton 32, Tauranga Boys College 22, Lake Taupo 20, Te Puke 19, Geyser City 6, Central Indians 4.
Versatile Tauranga Williams Cup 2020 Honours Board
Centuries
143​Tim Clarke (Tauranga Boys College v Geyser City) 22 February
131no​Nick Hendrie (Greerton v Te Puke) 29 February
128​Drew Brierley (Lake Taupo v Tauranga Boys College) 8 February
124​Drew Brierley (Lake Taupo v Central Indians) 29 February
113​Michael Mitchell (lake Taupo v Mount Maunganui) 7 March
112​Ben Vyver (Tauranga Boys College v Central Indians) 1 February
104​Pip Thickpenny (Greerton v Central Indians) 7 March
101no​Sam Kershaw (Geyser City v Lake Taupo) 1 February