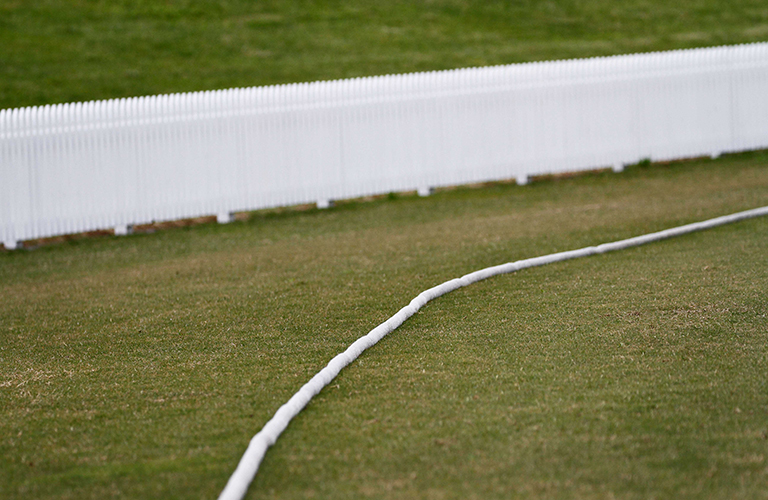 SIR RICHARD HADLEE TO RUB SHOULDERS WITH BAY OF PLENTY CRICKET FANS
Bay of Plenty cricket fans will have the opportunity to rub shoulders with one of the Kiwi legends of the game, at a function at Club Mount Maunganui, when Sir Richard Hadlee comes to town on the first day of November 2017.

The iconic New Zealand cricket all-rounder, will be in the Western Bay of Plenty as part of his New Zealand tour promoting "The Skippers Diary", which is his father's diary of the 1949 New Zealand Cricket Team tour of England.

Walter Hadlee, captained the New Zealand Cricket tour which was played out in war-torn Britain, at a time where rationing was still in effect and buildings still lay in ruins. During the eight-month tour, Walter Hadlee kept a comprehensive journal which Sir Richard has developed into a book, detailing a journey that included a match in occupied Germany.

Bay of Plenty Cricket CEO Chris Rapson said "Opportunities to meet Sir Richard and hear firsthand about the project which preserves a significant part of New Zealand Cricket history, don't come around too often. The bonus of a guest speaker supporting the launch of the Bay of Plenty Cricket Supporters Club makes this evening a "must" for all fans of the game".

The post WW2 cricket campaign to the Northern Hemisphere began and finished with a five-week-long sea voyage, with "The Skippers Diary" bringing to life again the rich history of post-war cricket in England
Tour statistics reveal an incredible tale of achievement. The 1949's played 32 first class games – winning 13, drawing 18 and losing just a solitary match. Eight players exceeded 1000 runs in first class matches which at the time was a record for touring teams in England. Legendary New Zealand batsman Bert Sutcliffe tour aggregate of 2627 runs, was second only to the record of Don Bradman of 2960 runs, set in 1930. On 26 occasions, the New Zealand batsmen blasted over 300 runs in an innings with ten innings passing the 400 run mark.
The 1st November cricket night will also see the launch of the Bay of Plenty Cricket Supporters Club. For many years there have been discussions about creating a Bay of Plenty Cricket Supporters group, to support and encourage future players and give those with a love of the game the opportunity to support cricket in the Bay of Plenty.

Walter A Hadlee (first class career 1933/34 – 1951/52)
Matches Runs HS Wickets BB
Tests 11 543 116
First Class 117 7523 198
Richard J Hadlee (first class career 1971/72 – 1990)
Tests 86 3124 151 431 9/52
First Class 342 12052 210no 1490 9/52

BOPCA The Skippers Diary Tour with Richard Hadlee @ Club Mount Maunganui , 1st November 2017
$55 per head please book your seat by contacting Jenny at Bay of Plenty Cricket 07 579120 or email info@bopcricket.co.nz
6pm – Meet and mingle
7pm – Dinner followed by Richard Hadlee speaking about The Skippers Diary