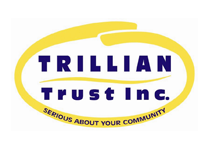 Rainbow World Cup A Huge Hit At The Bay Oval
Trillian Trust Rainbow World Cup
The 2017 Trillian Trust Rainbow World Cup held at the Bay Oval at Mount Maunganui on Wednesday (15 March 2017) was a huge hit with the more than two hundred Year 4, 5 & 6 girls participating in the action packed day.
Colourful uniforms abounded with squeals of delight punctuating the air throughout the cricket festival. The Trillian Trust Rainbow World Cup was the culmination of the GoGirl cricket development program delivered by BOPCA Women's Cricket Development Officer Rebecca Yee during Term One of the new school year.
BOPCA Cricket manager Tai Bridgman-Raison said "Rebecca does a tremendous job with her delivery of the GoGirl program and deserves the majority of credit for the success of the Rainbow Cup. Sport Bay of Plenty, the Bay Oval Trust and Northern Districts Cricket also play an important role in the on-day coordination and we are grateful for their support. This was easily the best Festival Day I have been involved in".
"As well as being excellent promotion for cricket, Festival Days such as the Rainbow Cup play an important part in our female recruitment strategy. Over the next few years we expect a number of yesterdays participants to move through into our Junior NPL initiative once they reach year 7'.
The Overall winner of the 2017 Trillian Trust Rainbow World Cup was Tauranga Primary with the most wickets on the day being taken out by Golden Sands School. An extremely colourful uniform won Otumoetai Primary the best dressed prize with Te Akau Ki Papamoa taking out the sportsmanship award on the day. Maungatapu and Arataki Schools were adjudged the most improved sides at the festival.
Trillian Trust Rainbow World Cup
Overall Winner – Tauranga Primary School
Most Wickets – Golden Sands School
Sportsmanship – Te Akau KiPapamoa
Best Dressed – Otumoetai Primary
Most Improved –MaungatapuSchool &Arataki Primary
Photos on BOP Cricket Facebook page.