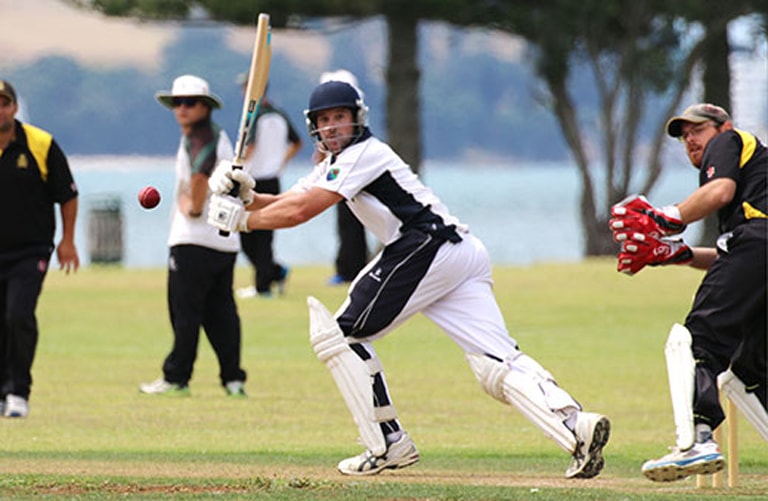 Premier Club Stalwarts Lead the Way Again in the Williams Cup Title Chase
Williams Cup Preview
Success in the Williams Cup is often the reward coming from premier club stalwarts that perform on the field of play, season after season. A cursory glance at last season's Williams Cup honours, reveals last year's front-runners stepping up to the plate again with the bat.
At the top of the list in the 2018/19 Williams Cup batting list, was evergreen Te Puke player Tai Bridgman-Raison, who belted 324 runs with a highest score of 146. A further century in the current seasons Baywide Cup, suggests that Te Puke's Williams Cup fortunes will be heavily influenced by the club's master blaster.
Central Indians captain Stephen Nicholls, posted the highest score in the Baywide big prize twelve months ago with 147 against Taupo. Nicholls opened the current Williams Cup, with another three figure score against the team from the Great Lake region.
Another to star twelve months ago, was Greerton batsmen Pip Thickpenny, who played a big part in his team lifting aloft the Williams Cup in triumph at season end. The former Eastern Bay of Plenty age-group cricket star, became the second Williams Cup batsman to break through the 300 run barrier.
This Saturday (9 February 2019) New World Te Puke could have a battle of attrition when they play Element IMF Cadets, at the Tauranga Domain. The encounter matches up, Bridgman-Raison and the Te Puke batting lineup - against Cadets skipper Jono Boult who is a maestro with his right-armers.
Stephen Nicholls, is the likely anchor of the Bayleys Central Indians attempt, to upset Eves Realty Greerton at home at Pemberton Park. However the home side, who have lost just one match in the last twelve months, have a strong batting list that includes Thickpenny, Nick Hendrie, skipper Shane Wineti and Henry Collier.
Carrus Mount Maunganui make their annual road-trip to Taupo, to play GM Painters Lake Taupo CC, in a game in which they will be heavily favoured to return home with the win points on offer.
Bay of Plenty Williams Cup Draw 9 February 2019
Element IMF Cadets v New World Te Puke, Tauranga Domain; GM Painters Lake Taupo CC v Carrus Mount Maunganui, Kaimanawa Reserve; Eves Realty Greerton v Bayleys Central Indians, Pemberton Park; Bond & Co Tauranga Boys College the bye.
Points Table (Provisional) Mount Maunganui 6, Cadets 6, Central Indians 6, Te Puke 0, Tauranga Boys College 0, Lake Taupo CC 0.