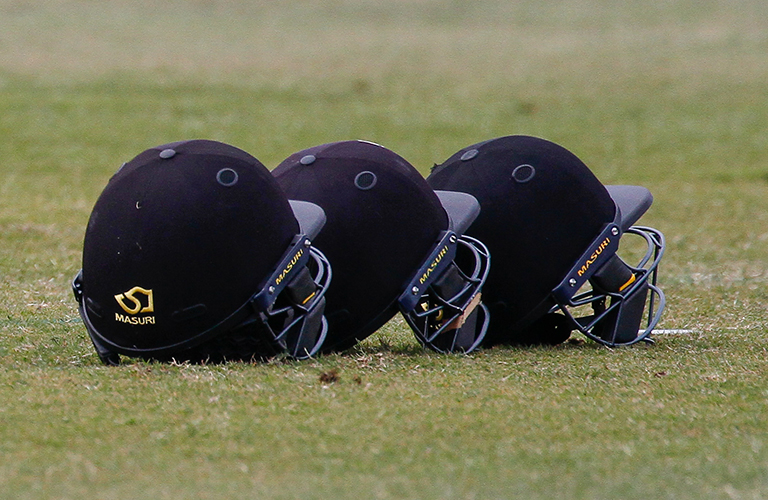 ND Junior Secondary Tournament Day 3
Hamilton And Waikato Valley To Fight Out ND Junior Secondary Cricket Title
Hamilton and Waikato Valley, will fight out the 2017 ND Junior Secondary cricket title, after winning their championship semi-finals on Wednesday (6 December 2017).
Counties Manukau were bowled out for 165, by Hamilton, who got home with four wickets to spare. Individual match honours were taken out by Counties Manukau batsman L Marconi with 53 runs, with Hamilton bowler J Parker grabbing four wickets for 21 runs.

Hamilton's opponents in the two-day title decider, is near neighbors Waikato Valley, who saw off the challenge from Northland. Waikato Valley were removed for 203 and then rolled Northland for just 95, to claim a 135 run win. I Wilton top scored for the victors with 70 runs with Waikato Valley bowler B Sidhu picking up a five wicket bag. Two individual tournament best figures and the highest score of the day, came in the local derby, between the two Bay of Plenty teams. Tim Pringle, fresh off playing for the Bay senior men's team at the ND T20 Tournament, blasted 173 runs off 144 balls for the Coastland representatives. Coastland bowler Niven Dovey, played a huge part in bowling Lakeland out for 96, with six wickets at a cost of just 11 runs.
Poverty Bay, will meet Bay of Plenty Coastland in the Plate playoffs, after dispatching the ND Invitation XI. The Invitation team were bowled out for 125 with Poverty Bay getting home with eight wickets to spare.

ND Junior Secondary Tournament @ Rotorua – 4-8 November
Day Three (6 December 2017) T20 Results
Championship Semi-Finals
Counties Manukau 165 (L Marconi 53, L Pahina 42; JP Parker 4/21) lost to Hamilton 167/6 (O O'Meeghan 48, J Clare 37, K Price 26; L Anderson 2/32)
Waikato Valley 230 (I Wilton 70, C Robinson 50; NJ Parkes 4/28, W Potter 3/47) defeated Northland 95 (S Lints 20; B Sidhu 5/32)
Plate Semi-Finals
ND Invitation XI 125 lost to Poverty Bay 128/2 (M McNeill 33no, M Hudson 27, H Holdsworth 26)
Bay of Plenty Coastland 303/5 (T Pringle 173; J Bartlett-Lister 44, M James 36; TD Harte 2/20, S Lund 2/68) defeated Bay of Plenty Lakeland 96 (BJ Astwood 21; F Findlayson 21; N Dovey 6/11)
ND Junior Secondary Playoffs (Two-Day matches)
Championship: Hamilton v Waikato Valley
Third Place: Counties Manukau v Northland
Fifth Place: Bay of Plenty Coastland v Poverty Bay
Seventh Place: Bay of Plenty Lakeland v ND Invitation XI
Day Three Best Figures
Runs 173 – Tim Pringle (Bay of Plenty Coastland)
Wickets 6/11 – Niven Dovey (Bay of Plenty Coastland)
Tournament Best Figures
Runs 173 – Tim Pringle (Bay of Plenty Coastland)
Wickets 6/11 – Niven Dovey (Bay of Plenty Coastland)