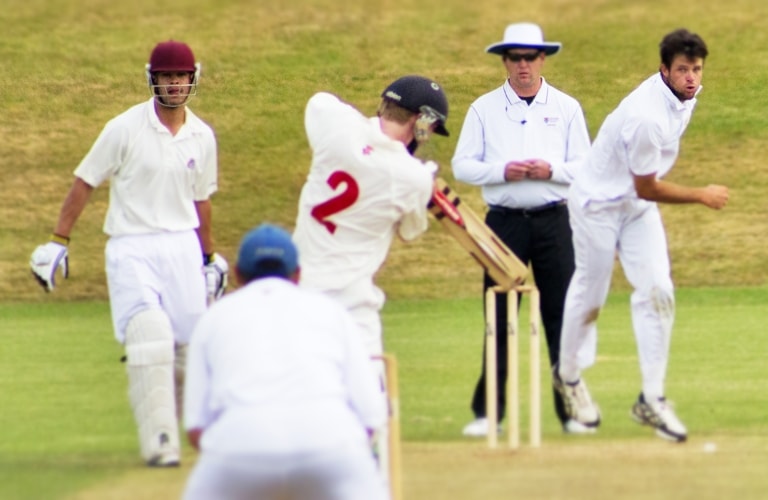 Mount Maunganui and Tauranga Boys College to Meet in a Winner Take All Contest at Blake Park
Williams Cup Round 7 on Saturday
A winner take all Williams Cup round seven encounter between Carrus Mount Maunganui and Bond & Co Tauranga Boys College, on Saturday (16 March 2019), will find the fourth qualifier for the Baywide Championship semi-finals next weekend.
Element IMF Cadets will sit out this weekend's bye, with the knowledge that they are guaranteed a top-two home semi-final, which has two bites of the cherry on offer.
Bayleys Central Indians and defending titleholders Eves Realty Greerton, who play New World Te Puke and GM Painters Lake Taupo CC respectively, will be eying up the berth against Cadets at the Tauranga Domain. In the advent of tied points after round seven, Central Indians would take out second place in the final qualifying standings, courtesy of beating Greerton in round robin play.
Tauranga Boys came from well down the standings last weekend, to upset Central Indians and earn a shot at a post section play. Rising young star Taylor Bettleheim, led his side to victory, carrying his bat to post an unbeaten 132 runs in his sides scorebook.
The four point differential between Mount Maunganui and Tauranga Boys, will be irrelevant at Blake Park on Saturday, with the winner going on to play post section cricket while the vanquished reflects on what might have been.
Both hosts Mount Maunganui and Tauranga Boys, will bring plenty of players with plenty recent good form in Baywide and Bay representative cricket, to the crease at Blake Park.
Tim Pringle and Taylor Bettleheim have both played for the Bay of Plenty Senior Men's side this season, while Niven Dovey and Dillon Preston earned selection for the Bay Development side, which won the ND Development championship. Experience in spades, is proved by player/coach Tim Clarke who numbered 77 games in the Bay of Plenty First XI uniform before retirement 12 months ago.
The Green and Gold brigade of Mount Maunganui, have plenty of battle hardened veterans of Baywide championship cricket in their ranks. Batsmen Pete Drysdale, Matt Golding and Ben Musgrave along with bowlers in Chris Atkinson, Tony Goodin and skipper Dale Swan, give the team a very mature look, Add in veteran Mount all-rounder Nick Smith and the Blake Park match shapes up as youthful talent verses Baywide old hands.
BOPCA Williams Cup (Round Seven) – 16 March 2019
Carrus Mount Maunganui v Bond & Co Tauranga Boys College, Blake3; Bayleys Central Indians v New World Te Puke. Smallbone Park; GM Painters Lake Taupo CC v Eves Realty Greerton, Kaimanawa Reserve; Element IMF Cadets the bye
Points Table (Provisional) Cadets 38, Central Indians 22, Greerton 22, Mount Maunganui 19, Tauranga Boys College 16, Te Puke 10, Lake Taupo CC 10.