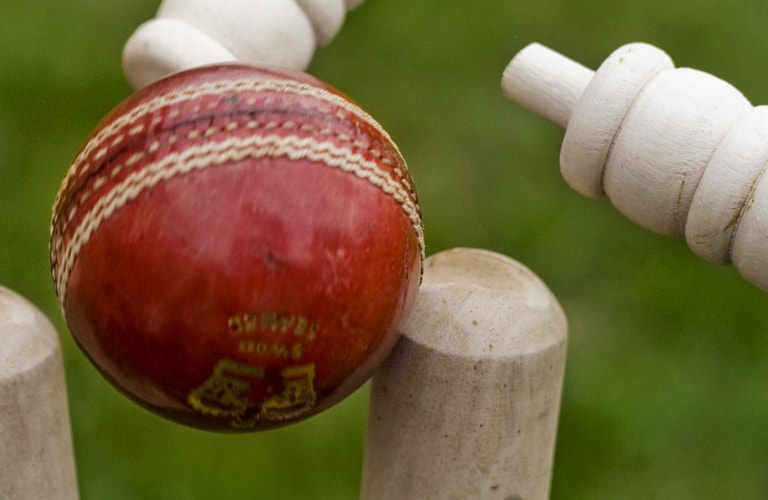 McNaughton Trophy Final To Be Played Out Under Lights At The Bay Oval
Papamoa and Greerton Sikh XI to Meet on Thursday to Decide Reserve Grade Prize
A completely new experience awaits Papamoa and the Greerton Sikh XI, who have won through to contest the 2019 Mc Naughton Trophy Final, with the title decider being played as a day/nighter under lights at the Bay Oval.
The kind support and approval from the Bay Oval Trust management, will see the first ball of the McNaughton Final bowled at 4pm on Thursday 21st March 2019, at the Mount Maunganui ground.
There is no bigger Reserve Grade prize in Bay of Plenty Cricket than the McNaughton Trophy. The origins of the Baywide Reserve Grade prize, come from the donation by the McNaughton Family in Te Puke, of a trophy for competition between second tier teams from the Tauranga and Te Puke sub-associations. A number of years ago the competition was expanded to include all Reserve and B Grade sides in Bay of Plenty Cricket.
While the McNaughton Trophy dates back several decades, the two 2019 finalists are recent newcomers in Western Bay of Plenty grade cricket.
The Sikh XI, who were formerly a stand-alone side, affiliated to the Greerton Cricket Club at the start of the 2017/18 season. The Greerton Indian representatives, have already experienced Western Bay of Plenty Cricket trophy success, winning last season's Reserve Grade First Round title. Just a few weeks ago, the Sikh XI added another title when they won the current season Reserve Grade Twenty 20 crown.
Papamoa has even more recent history, after the Papamoa Cricket Club was established at the start of the current season. The Club has fielded three B Grade sides this season, with a combined squad drawn from throughout the Papamoa Club ranks, coming together to square off with the Greerton Sikh XI.
Both finalists have made the McNaughton Final, from the long route of having to win three games, after not drawing a bye in round one. The Greerton side dispatched Rotorua's Geyser City Sports, in their 2019 McNaughton quarterfinal, after they chased down 208 with four wickets in hand. Papamoa defeated Mount Maunganui by 10 runs in quarterfinal action.
Papamoa made the McNaughton title decide after defeating Aquinas College. The Aquinas students were bowled out for 96, with Regan Collins grabbing four wickets for 15 runs. Andrew Goldsmith anchored the Papamoa seven wicket victory with a unbeaten 60 runs.
A Greerton derby decided the other finals berth, with the Sikh boys meeting the other Greerton Reserve Grade team. Greerton Sikh's bowled first and restricted their club-mates to a modest 110 for the loss of eight wickets. The Greerton Indian representatives were taken to the wire before getting home with just three wickets to spare.
BOPCA McNaughton Trophy Semi-Finals
Aquinas College 96 (Regan Collins 4/15, Guy Wilkins 3/15, Danny Pokai 2/30) lost to Papamoa 99/3 (Andrew Goldsmith 60no; Finn Dempsey 2/29)
Greerton 110/8 (Matt Earl 20; JP Singh 2/12, G Singh 2/17, G Singh 2/43) lost to Greerton Sikh XI 112/7 (Amritpal Singh 27, Rashpal Cheema 26no; Scott Drabble 4/25)
BOPCA McNaughton Trophy Quarter-Finals
Aquinas College 176 (Louis Robinson 52, Carson Wills 28, Darcy Hoskin 27; GS Gagan 3/40) defeated R&A Sangha 139 (Deepak Singh 40, GS Gagan 22; Toby Taylor 4/28, L Robinson 3/13)
Te Puke 114 (GS Samra 30, Simon Eves 27; M Rowland 4/21, Scott Drabble 3/13) lost to Greerton (M Earl 33, Sean Wakelin 29, Richie Earl 23no; Rheinhardt Kruger 3/24)
Geyser City Sports 207 (Kane Vanner 87, Ethan O'Donoghue 30; LS Bhatti 4/44) lost to Greerton Sikh XI 211/6 (GS Maangat 77, JP Singh 48)
Papamoa 142 defeated Mount Maunganui 132
BOPCA McNaughton Trophy Round One
Papamoa 173/3 (Ryan Balsom 49, Mark Divehall 36, Andrew Goldsmith 36) defeated Singh CC 120 (Gurtej Billing 35no; Danny Pokai 3/10, Sean Crotty 2/19)
R&A Sangha 269 (Varinder Sandhu 90, Amardeep Tiwari 53; Amrinder Sidhu 36, GS Mahal 29; Sam Owen 4/27, Jim van der Vorm 2/40, Johnny Waite 2/56) defeated Cadets 186 (Grant Manners 75, Cameron Dunn 32no; Deepak Singh 5/28, Dev Sangha 2/20)
Mount Mauanganui B Grade 83 (David March 48; LS Bhatti 5/4 - includes a hat-trick) Greerton Sikh XI 86/6 (Sunil Gaur 27; James Cornelius 3/12, Mitchell Fergus 2/14)