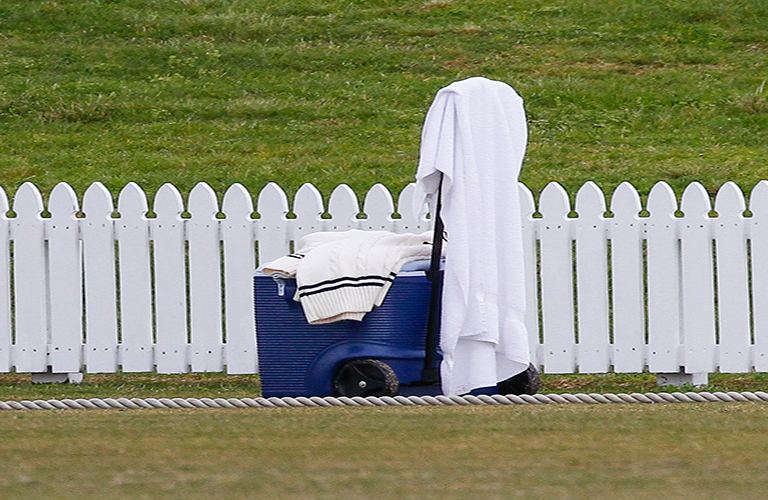 McNaughton Trophy Final
R&A Sangha Win Back To Back McNaughton Trophy Titles In Dramatic Finish
It is likely that there has never been a more dramatic finish to the McNaughton Trophy title decider, than the 2017 edition of the Baywide Reserve Grade championship.
Defending McNaughton Trophy title holders R&A Sangha batted first against McNaughton newcomers Lake Taupo CC at Blake Park, Mount Maunganui. The Western Bay of Plenty side fought back against some good line and length bowling from the Taupo team.
Gagandeep Gagan, anchored his sides turn at bat and was rewarded with 75 runs before being dismissed. The defending champions were bowled out for 141, with Habib Malik taking three wickets for the Lake Taupo representatives.
The Taupo team opening batsmen strode to the batting crease in a confident mood, but the Sangha Ravvi bowlers attack fired up the attack, to have the Taupo side under some pressure. Habib Malik backed up his bowling performance to top score with a gritty 48, with Shaun Davies contributing with 32 runs. Vikas Tiwari bowled with genuine enthusiasm to take four wickets for 34 runs.
At the end of the regulation forty overs per side, the scores were tied at 141 apiece. After consultation, the officials called for a Super Over to decide the 2017 McNaughton Trophy.
Bating first in their Super Over, the Sangha XI fired 14 runs at the opposition with Gagandeep Gagan hitting 11 runs. The Lake Taupo reply produced just seven runs to Roger Urbahn, with the Baywide title being awarded to the Western Bay of Plenty team.
McNaughton Trophy Final Result - 5 March 2017
R&A Sangha (Ravvi XI) 141 (Gagandeep Gagan 75, Habib Malik 3/21) tied with Lake Taupo CC 141(H Malik 48, Shaun Davies 32; Vikas Tiwari 4/34)
Super Over Tie-Breaker: R&A Sangha 14 (Gagandeep Gagan 13) defeated Lake Taupo CC 7 (Roger Urbahn 7)