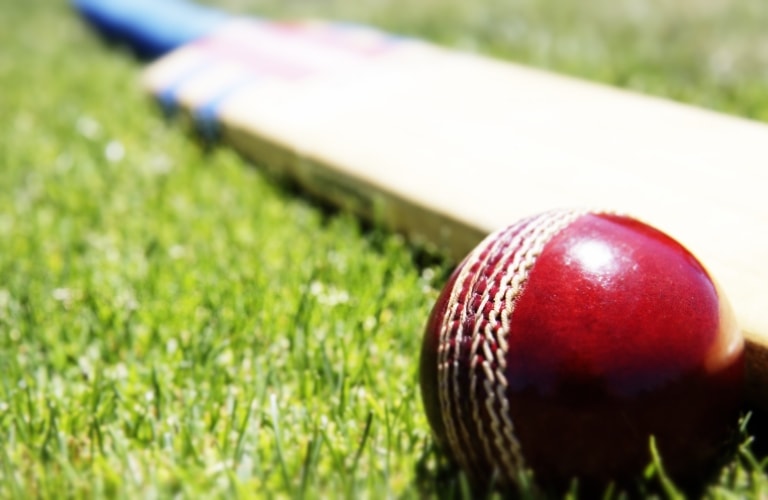 Hawke Cup Year in Review
Bay of Plenty Holds Hawke Cup
A real measure of Hawke Cup success each season, is the name engraved on the NZ Cricket Minor Association trophy at the end of each year's annual competition, being the province that takes the big prize into the winter break.
Using the above formula, the Bay of Plenty Cricket representative team is entitled to be recognized as the best NZ Cricket Minor Association side in the country. Since the Bay team took the Hawke Cup from arch rivals Hamilton in January 2013, the Bay of Plenty name will be engraved the prestigious trophy on three occasions, being 2013, 2016 and 2017. In addition the Bay of Plenty name was earlier engraved in 1986 and 1997, when the Bay first won the big prize.
The Bay of Plenty Senior Men's side, swept the board repelling all four Hawke Cup Direct Challenges during 2017, in a season where a myriad of all-time BOPCA records were obliterated.
The 2017 unbeaten run, has taken the Bay of Plenty Hawke Cup record since their first Direct Challenge in 1932, to 32 Direct Challenges, with 16 wins of which ten have come since 2013.
The first 2017 Hawke Cup Direct Challenge, at Bay of Plenty Cricket headquarters at the Bay Oval at Mount Maunganui, had local cricket aficionados scurrying for the record books. Facing Counties Manukau, who inexplicably won the toss and asked Bay of Plenty to bat first, a myriad of all-time playing records were destoyed.
Batting for nearly two days, the Bay were eventually removed for a massive 701, which equaled the scored posted against Hamilton in the 2013 Direct Challenge. Yorkshire County batsman Alex Lees, who spent the later part of summer in the Bay of Plenty, smashed his way to 223 before being finally dismissed. The new record surpassed Joe Carter's 215 against Poverty Bay. Alex's huge contribution also set new Hawke Cup figures along with the highest score for the Bay on debut.
Donovan Deeble also scored a century on debut, with Peter Drysdale and Alex Lees putting on the second highest Hawke Cup partnership of 179, just behind 208 posted by Joe Carter and Bharat Popli when the Bay took the Hawke Cup away from Hamilton in 2013.
The Bay of Plenty bowlers then went to work and removed Counties for 220 to post a massive 481 run first innings points victory. Chris Atkinson, who was making his Bay of Plenty Hawke Cup debut, bowled extremely well to be rewarded with four wickets at a cost of 22 runs, with Donavan Deeble and sixteen year old Iman Singh taking two wickets apiece.
Second up, Hawkes Bay arrived at the Bay Oval will revenge firmly on their mind, after losing the NZ Cricket prize to the Bay team in the last Direct Challenge of 2016. Bay of Plenty loss the toss and quickly found out about the reality of Hawke Cup defences, being seven down with just 54 runs on the board. A rearguard action from the number nine and ten Bay batsmen of Brenton Thompson (45) and Donovan Deeble) got the hosts through to what looked to be a meager 170.
However the Bay of Plenty bowlers ripped into action and had the CD side at 70/6 at stumps on day one. Led by a four wicket bag from Donovan Deeble, Hawkes Bay were dismissed for 103, early on the second day.
The Bay of Plenty resolve, to hold on to the Hawke Cup returned in spades, with the Bay eventually being removed for 470. Alex Lees again showed his class, with back to back Hawke Cup centuries before being removed for 141, with Sean Davey returning an identical score as he posted his maiden Bay of Plenty three figure score.
Another fired up Bay of Plenty bowling performance, saw Hawkes Bay struggle to 170/7, before the match finished with first innings advantage to the home side.
Former Hawke Cup heavyweights Nelson, arrived in the Western Bay of Plenty with plenty of enthusiasm and self belief, in the third Direct Challenge of the season. The toss went Bay of Plenty's way for the first time in the 2017 series with skipper Peter Drysdale having no hesitation in batting first. Another batting blitzkrieg resulted in Bay of Plenty declaring at 469/9. Sean Davey, followed Alex Lees lead from the Hawkes Bay match, smashing 111 runs for back to back Hawke Cup centuries. Joe Carter returned from the Northern Knights to hammer his sixth Bay of Plenty ton with 105 runs.
While Nelson managed a respectable performance, they were never really in the hunt for victory being bowled out for 275. Jono Boult and Tony Goodin did plenty of damage with the ball taking three wickets apiece.
The game finished with Bay of Plenty holding on to the Hawke Cup by way of first innings points. The third Hawke Cup encounter of the season produced a feat that is unlikely to be repeated again for a very long time – with two Hawke Cup centuries apiece to Bay of Plenty batsmen in three successive Hawke Cup Direct Challenges.
Bay of Plenty will take the Hawke Cup into next year's NZ Cricket competition, after retaining the prestigious Minor Association prize, with the fourth Direct Challenge of the season ending in rain affected draw against Southland.
Southland batted first and reached 187/5 at stumps on day one. The recuperative powers at the Bay Oval at Mount Maunganui, were on display in spades, on the second day of the Hawke Cup Direct Challenge. Continuous overnight and morning rainfall made the chances of play look improbable, however Southland recommenced their turn at bat 2.10pm.
Southland were eventually removed for 247 just before tea on day two. Jono Boult was the best of the home sides bowling attack taking three wickets for 44runs. . Bad light stopped play on day two, with the hosts in some trouble at 70 for the loss of three wickets.
Southland continued on from where they lost off on the morning of the final day, grabbing two quick wickets, to have the Bay five down with just 95 runs on the board. Jono Boult and Sean Davey, set about getting their side back into contention for first innings points, however the players were on and off the field several times due to the continuing rain.
Bay of Plenty reached 157/5 at tea, however the heavens opened again with the match eventually declared a draw. Jono Boult finished on an unbeaten 38 with Sean Davey 32 not out.
In the highest standards of the Hawke Cup, the Bay of Plenty representatives blasted their way to a mammoth 1967 runs in four Hawke Cup Direct Challenges during 2017. This huge total equates to nearly 500 runs per match, which would surely would have been broken but for the rain interrupted match against Southland.
Hawke Cup Direct Challenges 2017
Hawke Cup Direct Challenge @ Bay Oval Mount Maunganui 28/30 January 2017
Bay of Plenty 701 (AZ Lees 223, DM Deeble 108, RPO Drysdale 84, BS Musgrave 61, SB Davey 53, TG Goodin 46, TJ Clarke 45; BA Rhodes 3/97, VE Davies 2/135)
Counties Manukau 220 (BA Rhodes 65; CM Atkinson 4/22, D Deeble 2/39, I Singh 2/83)
Result: Bay of Plenty won by way of first innings points.
Hawke Cup Direct Challenge 2017 @Bay Oval, Mount Maunganui – 10-12 February 2017
Bay of Plenty 170 (DM Deeble 61, BH Thompson 45, TJ MacRury 25; LR Dudding 6/46) & 470 (AZ Lees 141, SB Davey 141, JF Carter 61, BH Thompson 25, BS Musgrave 21; LA Rukuwai 3/84, JHS Smith 2/26, BD Schmulian 2/47, BP Stoyanolf 2/96)
Hawkes Bay 103 (BD Schmulian 47no; DM Deeble 4/34, TC Goodin 2/18, SB Davey 2/24, CM Atkinson 2/25) & 120/7 (R Young 37, JHS Smith 3; TC Goodin 2/36)
Result: Bay of Plenty retain Hawke Cup by way of first innings points.
Hawke Cup Direct Challenge 24-26 February 2017
Bay of Plenty 469/9 (SB Davey 111, JF Carter 105, RPO Drysdale 90, TJ MacRury 54, TC Goodin 28, AZ Lees 21; JM O'Connor 3/69)
Nelson 275 (MJ Thelin 69, NC Clarke 63, FM Murray 41; JJ Boult 3/59, TC Goodin 3/88, CM Atkinson 2/46, SB Davey 2/47)
Result: Bay of Plenty retain Hawke Cup by way of first innings points.
Hawke Cup Direct Challenge 10-12 March 2017 - Bay Oval, Mount Maunganui
Southland 247 (JM Domigan 82, SM Fitzgibbon 33, JDYK Ng 23, JB McKenzie 22, JF Mockford 22: JJ Boult 3/44; BR Hampton 2/41, TC Goodin 2/60)
Bay of Plenty 157/5 (JJ Boult 38no, SB Davey 32no, RPO Drysdale 28; JL Osbourne 2/26, BJ Andrews-Kennedy 2/45)
Result: Match Drawn
2017 HAWKE CUP STATS
Atkinson, CM Matches – Four Runs – 56 Wickets - 8
Boult, JJ Matches - Two Runs – 39 Wickets – 6
Carter, JF Matches – Three Runs – 173
Clarke, TJ Matches – Four Runs – 73
Davey, SB Matches – Four Runs – 307 Wickets – 7
Deeble, DM Matches – Four Runs – 183 Wickets - 8
Drysdale, RPO Matches – Four Runs – 223 Wickets - 1
Goodin, TC Matches – Four Runs – 71 Wickets – 10
MacRury, TJ Matches – Four Runs – 138
Musgrave, BS Matches – Four Runs – 91 Wicket – 1
Lees, AZ Matches – Three Runs – 389
Singh, I Matches – One Runs – 2 Wickets – 2
Thompson, BH Matches – Two Runs – 77
Hampton, BR Matches – One Runs – 25 Wickets – 2
Highest Score 223 – AZ Lees v Counties Manukau
Best Bowling 4/22 – CA Atkinson v Counties Manukau