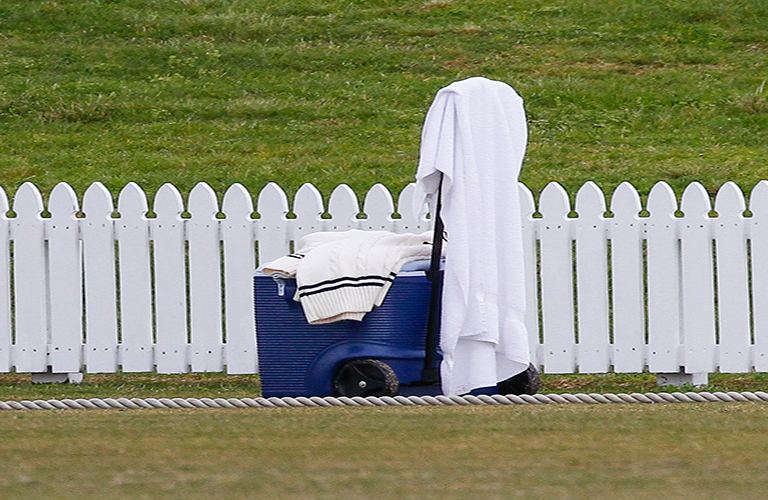 Greerton And Mount Maunganui Square Off
Baywide T20 Round Four Action
The big match-up in the BOPCA Baywide Twenty 20 competition this Saturday (13 October 2018) is likely to take place in round four, where the two unbeaten sides in last week's season openers square off.
Eves Realty Greerton and Carrus Mount Maunganui, emerged from the first two rounds of the Baywide T20 championship at the top of the standings. Barring the Mount being beaten in round three (with Greerton drawing the bye), a battle of attrition should take place to decide the competitions remaining unbeaten team.
Greerton are likely to have Northern Districts Brett Hampton again available, fresh from hammering 17 sixes in a whirlwind innings that produced 155 runs, against Te Puke last Saturday. Another Greerton batsman to make a big impression was Pip Thickpenny who had two knocks of 47 and 25 last weekend.
Long-time Mount Maunganui premier stalwart Peter Drysdale, is another who likes to attack the boundary ropes, with his two turns at bat last weekend producing a neat one hundred runs. Drysdale opened with 65 off just 35 balls and then helped take his side to a nine wicket win over Te Puke, with an unbeaten 35 from 19 deliveries. Mount new recruit Ben Pomare, who has moved across town from Tauranga Boys College, finished his first day in green and gold with 30 not out.
The two other round four encounters, see Element IMF Cadets favoured to dispatch Bond & Co Tauranga Boys College and a Lakeland derby between GM Painters Lake Taupo CC and Bayleys Central Indians.
There should be a good scrap in the early afternoon round, between New World Te Puke and Tauranga Boys College with the winner grabbing their first points of the T20 competition.
Mount Maunganui will be odds on to defeat Central Indians and Lake Taupo would have to produce a major surprise to lower the colours of Cadets.
BOPCA Twenty 20 13 October 2018 @ Fergusson Park
Round Three
New World Te Puke v Bond & Co Tauranga Boys College; Carrus Mount Maunganui v Bayleys Central Indians; Element IMF Cadets v GM Painters Lake Taupo CC; Eves Realty Greerton the bye.
Round Four
Carrus Mount Maunganui v Eves Realty Greerton; Element IMF Cadets v Bond & Co Tauranga Boys College; GM Painters Lake Taupo CC v Bayleys Central Indians; New World Te Puke the bye.
Points Table (Provisional) Greerton 12, Mount Maunganui 12, Cadets 6, Lake Taupo CC 6, Te Puke 0, Central Indians 0, Tauranga Boys College 0.
BOPCA Twenty 20 Honours Board
Centuries – 155 Brett Hampton v Te Puke