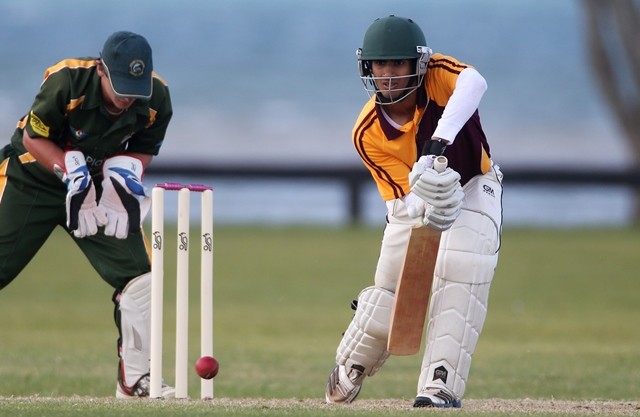 Geyser Cup Makes Its Entrance in Pre-Season Competition
Three Bay of Plenty Cricket Baywide contenders, in Geyser City CC, Bayleys Central Indians and Holland Beckett Law Tauranga Boys College, will be joined by Hawkes Bay cricket heavyweight Taradale, in the inaugural Chance Cars Geyser Cup this weekend.
The pre-season T20 tournament, hosted by the Geyser Cricket Club, will be played out at Smallbone and Boord Parks in Rotorua over the weekend of 10/11 October 2020, to give the four participating teams solid hit-outs before their season campaigns begin in earnest.
Geyer Cricket Club President Kane Vanner said "This is fantastic opportunity for all of these teams to get some quality cricket in before the season kicks off. We are hoping to build on this tournament to make it a regular fixture each year in our calendar and hope all involved enjoy the format. Crispian Stewart has done a great job putting it together and we are all looking forward to it getting underway".
Taradale Cricket Club has a proud history dating back to their establishment in 1887. The Hawkes Bay Club is extremely proud of the number of Black Caps who honed their skills at the club, with the list including New Zealand cricket legend Martin Crowe, Ervin McSweeney, Craig Spearman, Ajaz Patel and Doug Bracewell.
The combined Rotorua Central Indians team, has deep roots that trace back to the Central CC formed in the late 1940s and the Indian Sports Club established in a similar vintage. They have flown the flag for Rotorua in Baywide competitions in recent seasons and were the beaten finalist in the time-honoured Williams Cup two years ago.
Tauranga Boys College are entitled to be ranked as one the finest nurseries of cricket in the country. Current Black Cap skipper Kane Williamson and New Zealand quick bowler Brendan Bracewell, head an impressive of first eleven graduates to play professional cricket. Last season Tauranga Boys won the Baywide Bay of Plenty Plate and were ranked in the top four of the unfinished Williams Cup competition.
Geyser Cricket Club are the current NZ Cricket Club of the Year, which was awarded for all- round excellence on and off the field in the 2019/20 season. Twelve months ago, the Rotorua team were preparing for their debut in BOPCA Baywide competition. They have come a long way after a season in the furnace of Bay of Plenty Cricket premier competition and are using the Geyser Cup, as the stepping stone for a big six months of cricket
In keeping with the tournament having a relaxed environment, bowlers will be restricted to three overs in each encounter - with a best of three, paper, rock, scissors to decide the toss.
Chance Cars Geyser Cup 10/11 October 2020 – Draw
Day One (Saturday 10 October)
Round One: Geyser City Sports v Tauranga Boys College, Boord1; Central Indians v Taradale CC, Smallbone Park.
Round Two: Geyser City Sports v Central Indians, Boord1; Tauranga Boys College v Taradale CC, Boord1,
Day Two (Sunday 11 October)
Round Three: Geyser City Sports v Taradale CC, Boord1; Tauranga Boys College v Central Indians, Boord2;
Playoffs: First v Second, Boord1; Third v Fourth, Boord2.