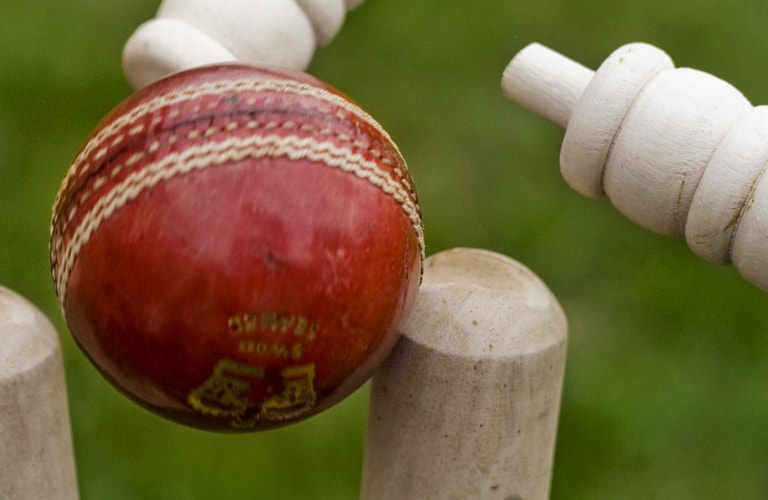 Geyser City Cricket Expands Baywide Cup to Eight Teams
Competition Kicks Off 5 October
Rotorua has doubled its Baywide premier cricket representation in the first half of the 2019/20 season, with the admission of Geyser City Cricket to provisional Baywide premier status for the 2019 Baywide Cup, that kicks off on Saturday 5th October 2019.
Bay of Plenty Cricket Development Manager Scott Steward said, "After a detailed review of the Geyer City Cricket's application, Bay of Plenty Cricket has given the Rotorua Club temporary Baywide premier club status, for the 2019 Baywide Cup competition". "Participation in the current season Baywide T20 and Williams Cup, is dependent upon performance and meeting Bay of Plenty Cricket objectives in the Baywide Cup" said Scott Steward.
"It will be a significant year ahead for Geyser City Cricket, with its first tilt at premier cricket in its nearly 30 year history. The premier grade is the puzzle-piece in the clubs pathway plan for our club and wider Rotorua cricketers spanning junior, secondary and senior levels", said Geyser City spokesperson Kane Vanner
"The premier challenge is a big one and the club is under no illusion of which end of the spectrum it will be starting at. The clubs expectations for the season and the Baywide Cup in particular, are not about results, but simply striving to be a competitive unit that can demonstrate that they belong".
Defending Baywide Cup titleholders Eves Realty Greerton, who posted an unbeaten record in winning the 2018 Baywide Cup, have picked up two quality players in Taylor Bettleheim and Bruce Kerr from Poverty Bay.
"Nick Hendrie was a standout for us last season and we're excited to have him back opening the batting. Pip Thickpenney, Taylor Bettelheim and Bruce Kerr will be looking to score key runs at the top of the order". "Our quality all rounders, include Brett Hampton, Henry Collier, Lee Watkins and Umesh Ranaraja. Also three bowlers in Jared Tutty, James Boyd and Josh Bates, will be crucial to our successes this season", said long-time Greerton skipper Shane Wineti.
Williams Cup champions Element IMF Cadets, who were joint Baywide Champions of Champions with Greerton, are set for another charge on the Baywide silverware. Cadets captain Jono Boult said "We have a young side again this season and we are looking to build some depth throughout the club. The premier side are focused on improving last season's Baywide Cup and T20 results". "We have an English and Dutch import along with Rhys Donaghy from Tauranga Boys College join the club".
Eight-time Hart Family Trophy Baywide Champion of Champions Carrus Mount Maunganui, has been putting in plenty of work at the Blake Park nets, as they seek to regain the number one spot in Baywide cricket.
"With much of last season's squad intact, we will look to build on our results and strive for more consistency. Top four in all three competitions is always the goal, however we are focused on pushing further to give ourselves a shot at all three Baywide titles". "The revamp of the T20 competition adds an exciting element with a midweek game and the final under lights, which is something that all players would love to experience" said Mount premier team leader Dale Swan
Improved consistency was rewarded for Bayleys Central Indians, with second place in the Baywide big prize of the Williams Cup and third in the Baywide T20 title race last season. Central Indians representative Shonit Chandra said "The team wants to work on our mistakes from last season and achieve as much as we can. In the last few seasons we have promoted and showcased our talent, which we will continue to do in the new season".
Multiple Williams Cup title winners New World Te Puke, has retained the same squad that played last season. Te Puke Captain Stephen Crossan says "Christian MacDonald, Hamish Wilde and Josh Earle all had successful winters plying their trade in the United Kingdom and we are expecting much of the same on their return to Te Puke".
"The rest of the squad have been training the house down preparing for a big summer". "We kicked off our season with the Lake Taupo CC Spring T20 Cup, a week out from the start of the Baywide Cup".
Over the years, Tauranga Boys College has provided a cricket pathway that has promoted players into professional and senior representative cricket. Player/Coach Tim Clarke said "Bond & Co Tauranga Boys College has a strong side this season with the introduction of an overseas professional in Keiran New". "Keiran will be taking on a coaching role with our junior cricket program and playing with the First XI on Saturdays. He has been a top-level premier player in Lancashire over the last nine seasons and also has two years of playing Sydney A Grade cricket".
"While Taylor Bettleheim going to Greerton is a big loss, Tim Pringle and Niven Dovey will be stepping into a shared captain's role to develop their leadership skills, as they look for higher age-group honours. This season, we aim to improve on our placing from last summer and hopefully break into finals contention in all three Baywide competitions".
Generation Homes Lake Taupo CC are kicking off their third season in Baywide premier with a new-found confidence. "Now that we have ticked off of one of our goals of becoming a full member of the Baywide premier grade, we are hoping to kick on from the hard work that we have put in and compete with the other teams in the division". "With our Spring Cup pre-season tournament opening our season, Lake Taupo CC is ready to take on the Baywide elite over the three competitions", says Lake Taupo skipper Habib Malik. "We have Michael Mitchell returning from overseas and have recruited Drew Brierley from the UK, along with local players in Luke Woods and Shaun Davies back in our ranks".
BOPCA BAYWIDE TEAM DETAILS 2019-2020
Element IMF Cadets
Home Ground: Tauranga Domain
2018/19 Top Four Finishes: Williams Cup Champions, Baywide Cup second, Baywide T20 fourth (Joint Baywide Champion of Champions)
Player Gains: Joe McCluskie (England) Emile van de Burg (Holland) Rhys Donaghy (Tauranga Boys College)
Player Losses: Sean Davey
Captain: Jono Boult
Eves Realty Greerton
Home Ground: Pemberton Park
2017/18 Top Four Finishes: Baywide Cup Champions, Baywide T20 second, Williams Cup fourth (Joint Baywide Champion of Champions)
Player Gains: Taylor Bettelheim (TBC) Bruce Kerr (Poverty Bay)
Player Losses: Nil
Captain: Shane Wineti
Carrus Mount Maunganui
Home Ground: Blake Park
2018/19 Top Four Finishes: Baywide T20 Champions, Williams Cup third, Baywide Cup fourth.
Player Gains: Brett Randell (Northland)
Player Losses: Nil
Captain: Dale Swan
Bayleys Central Indians
Home Ground: Smallbone Park/Boord Park
2018/19 Top Four Finishes: Williams Cup second, Baywide T20 third.
Player Gains: One overseas player TBA
Player Losses; Nil
Captain: Stephen Nicholls
New World Te Puke
Home Ground: Te Puke Domain
2018/19 Top Four Finishes: Baywide Cup third.
Player Losses: Nil
Player Losses: Nil
Captain: Stephen Crossan Coach: Pete Swan
Bond and Co Tauranga Boys College
Home Ground: Nicholson Field
Player Gains: Keiran New (UK) TBC Pathway
Player Losses: Charles Williams, Taylor Bettleheim, Rhys Donaghy, Mitch Kale
Co-Captains: Tim Pringle, Niven Dovey Player/Coach: Tim Clarke
Generation Homes Lake Taupo CC
Home Ground: Owen Delaney Park
Player Gains: Michael Mitchell (returning from the UK) Drew Brierley (UK) Luke Woods, Shaun Davies (local Taupo players)
Player Losses:
Captain: Habib Malik
Geyser City Cricket
(Baywide Cup debut)
Home Ground: Smallbone/Boord Park
Captain: Dan Fisher