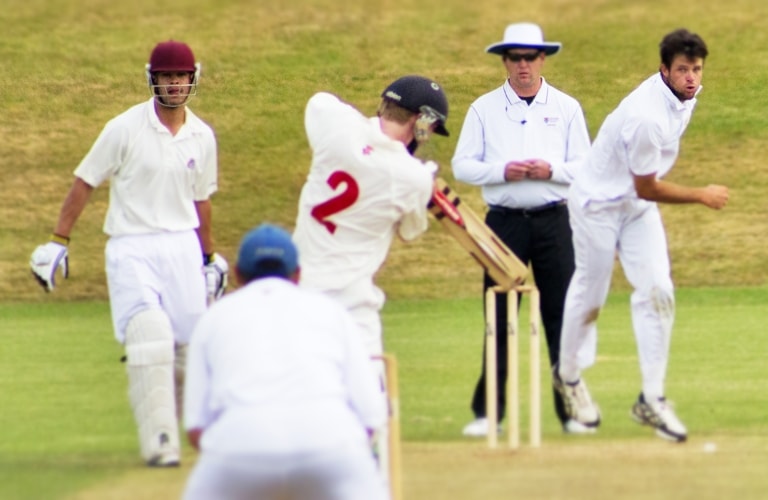 From Humble Beginnings To Hawke Cup Glory
BOPCA Hawke Cup History
With the Bay of Plenty senior representatives, playing their 34th Hawke Cup Direct Challenge, against Hamilton 31st January – 2 February 2020 – the occasion provides an ideal opportunity look back at previous Bay of Plenty Hawke Cup Direct Challenge matches.
Bay of Plenty could not have had a harder start to their New Zealand Cricket Association representative debut, when they played South Auckland in a Hawke Cup Direct Challenge, at Seddon Park in Hamilton on the 26th and 28th March 1932. South Auckland had defeated Rangitikei in December 1930 and were making their ninth defence against Bay of Plenty.
The Bay of Plenty representative debutants were completely humbled, with South Auckland being bowled out for 333 and then bowling Bay of Plenty out for 59 and 171, to post an innings and 103 run victory.
Bay of Plenty posted what has become their worst ever performance, when they played Waikato in their second Hawke Cup appearance on the 3rd and 5th December 1938. The Hawke Cup Direct Challenge, was just Bay of Plenty's fourth representative match, after meeting the MCC in Rotorua in February 1936 and defeating Waiapu in a Hawke Cup elimination match two years later.
Waikato batted first at Seddon Park in Hamilton and were bowled out for 263. Former Auckland representative all-rounder Lester Spring took four wickets with R Smith grabbing three wickets for 87 runs. However The Bay of Plenty representatives two turns at bat turned into a rout, as they were bowled out for 30 in their first dig before being rolled for just 22, after being asked to follow-on
Bay of Plenty Lifts the Hawke Cup for the First Time
Six further unsuccessful Hawke Cup Direct Challenges followed, before Bay of Plenty lifted the NZ Cricket Minor Association big prize, when they defeated Hawkes Bay 16/18 March 1986. A Andy Roberts century (117), led Bay of Plenty to a first innings lead, which was enough to win the Hawke Cup for the first time.
Bay of Plenty then experienced a roller-coaster ride, where they defeated Central Otago in the last challenge of 1986 and got past Horowhenua in the first challenge of the 1987. Back to back Hawke Cup matches against Hawkes Bay, saw the Hawke Cup lost and then regained, with 135 runs complied by Derek Beard playing a big part in the Hawke Cup return to Bay of Plenty.
The final Direct Challenge of 1987, in a rain abbreviated match at Blake Park in Mount Maunganui, resulted in Southland winning the Hawke Cup after they posted 169 and then bowled the Bay out for 77 to take the prized trophy home.
The NZ Cricket Minor Association Prize Returns to the Bay of Plenty
It was ten years and two unsuccessful challenges, before Bay of Plenty took possession on the prized trophy again when they defeated Auckland/Manukau on the 1/3 March 1997. Derek Beard ripped through the Auckland region batsmen, taking 6/48 as the holders were removed for 173. Bay of Plenty reached 175/4 to take the Hawke Cup home in aother rain interrupted match.
Two weeks later one of the best Bay of Plenty batting performances took place at Blake Park Mount Maunganui, when Central Otago made the long journey north.
The match, in which Graeme Aldridge made his Bay of Plenty debut, produced a number of highlights. Bay of Plenty simply batted the visitors out of the match on the opening day. The fall of wickets (33, 33, 50, 123, 304, 369, 398, 486, 513) tells the story of a circumspect start, followed by total domination. With the score at 50/3, Simon Winter strode to the wicket to blaze his way into Bay of Plenty Cricket history. His 181 runs was the (then) highest total ever recorded by a Bay of Plenty batsman since the first Bay game in 1932.
However, there were a number of other outstanding batting heroics. Brodie Wakefield, batting at seven, compiled 86 runs, while Derek Beard's 66 and Aldridge's 52, achieved on debut batting at nine, were more than useful contributions. The Bay of Plenty declaration of 553/9 was testament to an outstanding batting attack.
The Hawke Cup was easily retained, with Central Otago scoring 119 and 176/5. Such was the domination that in the visitor's second innings, all 11 Bay of Plenty players had a bowl.
In the best traditions of the Hawke Cup, Wellington City batted the Bay side out of their Direct Challenge at Blake Park, blasting over six hundred runs in their turn at bat. The Bay of Plenty loss of the Hawke Cup in the first Direct Challenge of the 1997/98 season, saw the trophy change hands in each game during the four subsequent challenges.
A Hawke Cup Lesson before the Return of the Hawke Cup
The lessons learnt from the February 2010 Hawke Cup walloping administered by Manawatu (Bay of Plenty 100 & 275 – Manawatu 659) were well remembered, when Bay of Plenty challenged Hamilton for the NZ Cricket big prize in January 2013.
Bay of Plenty simply batted Hamilton out of the match, to bring the Hawke Cup back to the Bay of Plenty when they faced the defending titleholders on the 27/29 January 2013. The victory would start a chain of cricket action, that would see the Bay become the dominant force in Hawke Cup cricket for the next six seasons. The Hamilton victory would see RPO Drysdale go on to become the most successful Bay of Plenty Hawke Cup captain, with nine victories, five ahead of ADG Roberts with four wins.
Hamilton batted first and posted what looked to be a useful 255, but then could only watch, as the Bay boys set a Hawke Cup record of 701 all out. Brett Hampton reached 194 before being dismissed, with Joe Carter equally as dominant with 187 runs to his name.
In their first defence, Bay of Plenty had to overcome a first innings points deficit against Manawatu to nail a hard fought outright victory. Bay of Plenty posted 559 against Canterbury Country, with Bharat Popli leading the way with a neat century, before bowling the South Island visitors out for 263 in the first innings run-fest.
The writing was on the wall early in the last challenge of the season, against South Canterbury, with the visitors being bowled out for 135 in their first innings. Leading Bay of Plenty Hawke Cup wicket-taker Tony Goodin took twelve wickets in the match, which included 7/42 in the visitors first turn at bat.
Twelve months after taking the Hawke Cup from Hamilton, the two sides squared off again in Hawke Cup Direct Challenge action. While the hosts weren't as dominant as the previous season, the result was the same, with Bay of Plenty retaining the trophy by way of a first innings points advantage.
The Bay of Plenty five game Hawke Cup winning streak came to a abrupt end in February 2014, when Manawatu came to Smallbone Park in Rotorua and won the NZ Cricket trophy.
Bay of Plenty Win the Hawke Cup for the Fifth Time
The last Hawke Cup Direct Challenge of 2016, resulted in the trophy returning to the Bay of Plenty, after defeating Hawkes Bay at Nelson Park in Napier 11/13 March 2017.
Hawkes Bay were bowled out for a modest 162, in their first innings, with Bay of Plenty reaching 318 all out courtesy of 94 runs from Jono Boult. A determined home side second turn at bat saw the hosts declare at 361/5, setting the visitors 205 runs for victory. A gritty Ben Musgrave century powered Bay of Plenty to victory for the loss of four wickets.
The Graeme Aldridge coached Bay team, faced what became an almost impossible seven weekends in a row playing schedule, when they hosted Counties Manukau in the first Hawke Cup Direct Challenge of the season on the 28/30 January 2017 at the Bay Oval.
Bay of Plenty, simply batted Counties Manukau out of the Hawke Cup Direct Challenge, played at the Bay Oval, Mount Maunganui over the Auckland Anniversary weekend.
More than a few eyebrows were raised, when Counties won the toss and asked the defending Hawke Cup titleholders to bat first, on a wicket that had produced an avalanche of runs during the season. The home team batted for just over two full days, in a clinical batting attack that equaled the Bay of Plenty all-time highest total in 85 years.
Bay of Plenty were 75 for one, when Yorkshire County professional Alex Lees strode the crease. When the Bay number three was caught by AR (Ash) Vodnala, after 301 minutes at the crease, he had rewritten the Bay of Plenty representative batting history. The Yorkshire professional blasted 223 runs that included 22 boundaries and one over the Bay Oval boundary picket fence.
Lees finished his turn at bat with the provinces all-time highest score, going past Joe Carter's 215 against Poverty Bay in 2014. He also took ownership of the Bay of Plenty highest Hawke Cup score, along with the most runs of a Bay player on debut. Another statistic unlikely to be repeated for a long time, was a century apiece to Lees and Donovan Deeble (108) who were both making their Hawke Cup debuts.
When Bay of Plenty were finally removed for 701, early on day three, they had equaled their all-time highest total when they relieved Hamilton on the Hawke Cup in 2013. Bay of Plenty Captain Peter Drysdale produced a gritty performance that finished with 84 runs to his name, with Lees and the Bay skipper putting on a partnership of 197 for the second wicket.
Ben Musgrave (61) Sean Davey (53) Tony Gooding (46) batting at nine and keeper Tim Clarke (45) also spent long periods at the batting crease. Another big partnership came from Deeble and Davey who produced 157 runs for the sixth wicket.
Counties Manukau were quickly in trouble, losing their first wicket with just three runs on the board. The Counties innings was a short sharp affair, which came to an end when they were removed for 220, to hand Bay of Plenty a massive 481 run first innings advantage.
Chris Atkinson, who was making his first Bay of Plenty first eleven outing of the season, did plenty of damage taking four wickets for 22 runs. Donovan Deeble backed up his batting exploits with two wickets, while young leggie Iman Singh also grabbed two bowling scalps.
Bay of Plenty totally dominated the second innings, in the Hawke Cup Direct Challenge at the Bay Oval, Mount Maunganui, against Hawkes Bay, after a dramatic first day where 16 wickets fell.
Hawkes Bay won the toss and in the best traditions of the Hawke Cup asked Bay of Plenty to bat first, with Bay of Plenty being troubled by the Hawkes Bay bowling attack, being removed for 170. However the Bay of Plenty bowlers stuck back with a vengeance, as Hawkes Bay went to the batting crease full of confidence. With Hawkes Bay also in deep trouble at 70 for the loss of six wickets, first day honours well and truly belonged to the bowlers from both sides. Hawkes Bay resumed trailing by 100 runs, with the Bay bowlers wrapping up the tail in the morning session of day two, with the visitors being dismissed for 103.
Hawkes Bay had early success taking the first two wickets for 24 runs. Yorkshire professional Alex Lees and Northern Knights batsmen Joe Carter came together to put on a 161 run stand, before Carter was dismissed for 61. Lees carried on to smash 141 runs, before being removed which gave the Northern Hemisphere visitor, his second Hawke Cup century in just three games in the Bay of Plenty uniform.
On Day three, Bay of Plenty picked up from their overnight total 324/6, with Sean Davey in magnificent form before being removed for 141. The Davey big ton included 10 fours and seven shots over the boundary ropes. Bay of Plenty were dismissed for 470 shortly before lunch on day three, setting Hawkes Bay an impossible target of 537 for outright victory.
The Bay of Plenty bowlers had taken seven wickets for 120 runs, when time was called early at tea, on the final days play.
Following on from the Hawke Cup encounter with Counties Manukau, two new Bay of Plenty all-time records were established against Hawkes Bay. Sean Davey scored rare back to back centuries, with Alex Lees the first to post successive Hawke Cup centuries and also equaling Brett Hampton's two Hawke Cup centuries
Bay of Plenty posted a big score in their first turn at bat in their third Hawke Cup defence of the 2017 season, when they took a decisive first innings points advantage from Nelson.
Batting at seven, Sean Davey took up the attack and worked his way to his sides top score of 111 off 189 balls, which included fourteen 4's and three 6's. Davey achieved the rare feat, of scoring three Bay of Plenty's minor association representative centuries, in successive matches.
Bay of Plenty declared at 469/9 shortly after the tea adjournment on day two. At stumps on day two, Nelson were 74 for the loss of three wickets.
The Bay of Plenty bowlers continued their on-going attack on day three and at lunch had Nelson trailing by 266, with just two first innings wickets in hand. Mason Thelin continued on before he was caught by Bay keeper Tim Clarke, of the bowling off Sean Davey, for his sides top score of 69.
The Hawke Cup Direct Challenge finished, when Nelson were dismissed with Bay of Plenty retaining the Hawke Cup by way of a 194 first innings point advantage.
Bay of Plenty took the Hawke Cup into the next seasons New Zealand Cricket competition, after retaining the prestigious Minor Association prize, with the fourth Direct Challenge of the season ending in a rain affected draw against Southland.
Hawke Cup revenge was extracted by Counties Manukau, when they relieved Bay of Plenty of the big prize in the first Direct Challenge of 2018. Counties took a 69 run first innings advantage into their second turn at bat before claiming an outright victory on day three.
BAY OF PLENTY HAWKE CUP DIRECT CHALLENGE STATISTICS
Matches (1932-2017) - 33
Wins - 16
1986 defeated Hawkes Bay
1986 defeated Central Otago (defence)
1987 defeated Horowhenua (defence)
1987 defeated Hawkes Bay
1997 defeated Auckland/Manukau
1997 defeated Central Otago (defence)
2013 defeated Hamilton
2013 defeated Manawatu (defence)
2013 defeated Canterbury Country (defence)
2013 defeated South Canterbury (defence)
2014 defeated Hamilton (defence)
2016 defeated Hawkes Bay
2017 defeated Counties Manukau (defence)
2017 defeated Hawkes Bay (defence)
2017 defeated Nelson (defence)
2017 Drew with Southland (defence) – retained Hawke Cup
Losses - 16
No Result – 1 v Taranaki 1972
Bay of Plenty Teams to Win the Hawke Cup
v Hawkes Bay 16/18 March 1986
MJE Wright, DA Beard, DJ White, BR Blair, ADG Roberts, CA Webb, RR Bradley, SJ Scott, BL Cairns, BS Ward, MR McKinnon.
v Hawkes Bay 14/16 March 1987
DA Beard, MJE Wright, DJ White, GW McKenzie, MP Maynard, ADG Roberts, RR Bradley, BP Ward, F Lellman, MR McKinnon, BN McIntosh.
v Auckland Manukau 1/3 March 1997
BG Wakefield, GJ Taylor, GM Donne, MJ Tesar, JR Gibson, NP Howard, NJR Aldridge, MN Hart, GD Manners, RG Hart, DA Beard, PMI Wills.
v Hamilton 25/27 January 2013
RPO Drysdale, JF Carter, B Popli, MD McCann, BRW Williams, S Steward, BR Hampton, AJ Oakley, SB Davey, DL Swan, TC Goodin – 12th Man: B Gilroy
v Hawkes Bay 2016
RPO Drysdale, TJ MacRury, JF Carter, BS Musgrave, BR Hampton, JJ Boult, TJ Clarke, SB Davey, CA Thomas, TN Clout, DL Swan
Most Appearances
13 RPO Drysdale (2010-13-14-16-17-18)
12 DA Beard (1982-86-87-91-94-97-98
11 TJ Clarke (2013-14-16-17-18)
11 TJ MacRury (2013-14-16-17-18)
Most Runs
710 JF Carter HS 187
619 BR Hampton HS 194
555 DA Beard HS 135
381 ADG Roberts HS 117
Most Wickets
44 TC Goodin BB 7/42
24 JJ Boult BB 4/14
21 DA Beard BB 6/48
21 BR Hampton BB 3/33
21 MR McKinnon BB 4/28
Centuries
223 AZ Lees v Counties/Manukau 2017 (century on debut)
194 BR Hampton v Hamilton 2013 (century on debut)
187 JF Carter v Hamilton 2013 (century on debut)
181 SL Winter v Central Otago 1997
141 SB Davey v Hawkes Bay 2017
141 AZ Lees v Hawkes Bay 2017
135 DA Beard v Hawkes Bay 1987
117 ADG Roberts v Hawkes Bay 1986
115 GW McKenzie v Manawatu 1994
111 SB Davey v Nelson 2017
108 DM Deeble v Counties Manukau 2017 (century on debut)
105 JF Carter v Nelson 2017
103 BR Hampton v Hamilton 2014
102 BR Musgrave v Hawkes Bay 2016
100 B Popli v Canterbury Country 2013
Highest Partnerships
208 JF Carter/ Popli (2nd wicket) v Hamilton 2012/13
Ten Wickets in a Match (or better)
7/42 & 5/91 TC Goodin v South Canterbury 2013
Six Wickets (or better)
7/42 TC Goodin v South Canterbury 2013
6/48 LR Spring v Manawatu 1940
6/48 DA Beard v Auckland/Manukau 1997
6/65 DJ White v Hawkes Bay 1987
6/92 RS Cunis v Southland 1976
Captaincy Most Wins
RPO Drysdale (9) ADG Roberts (4) DA Beard (1) JJ Boult (1) RG Hart (1)