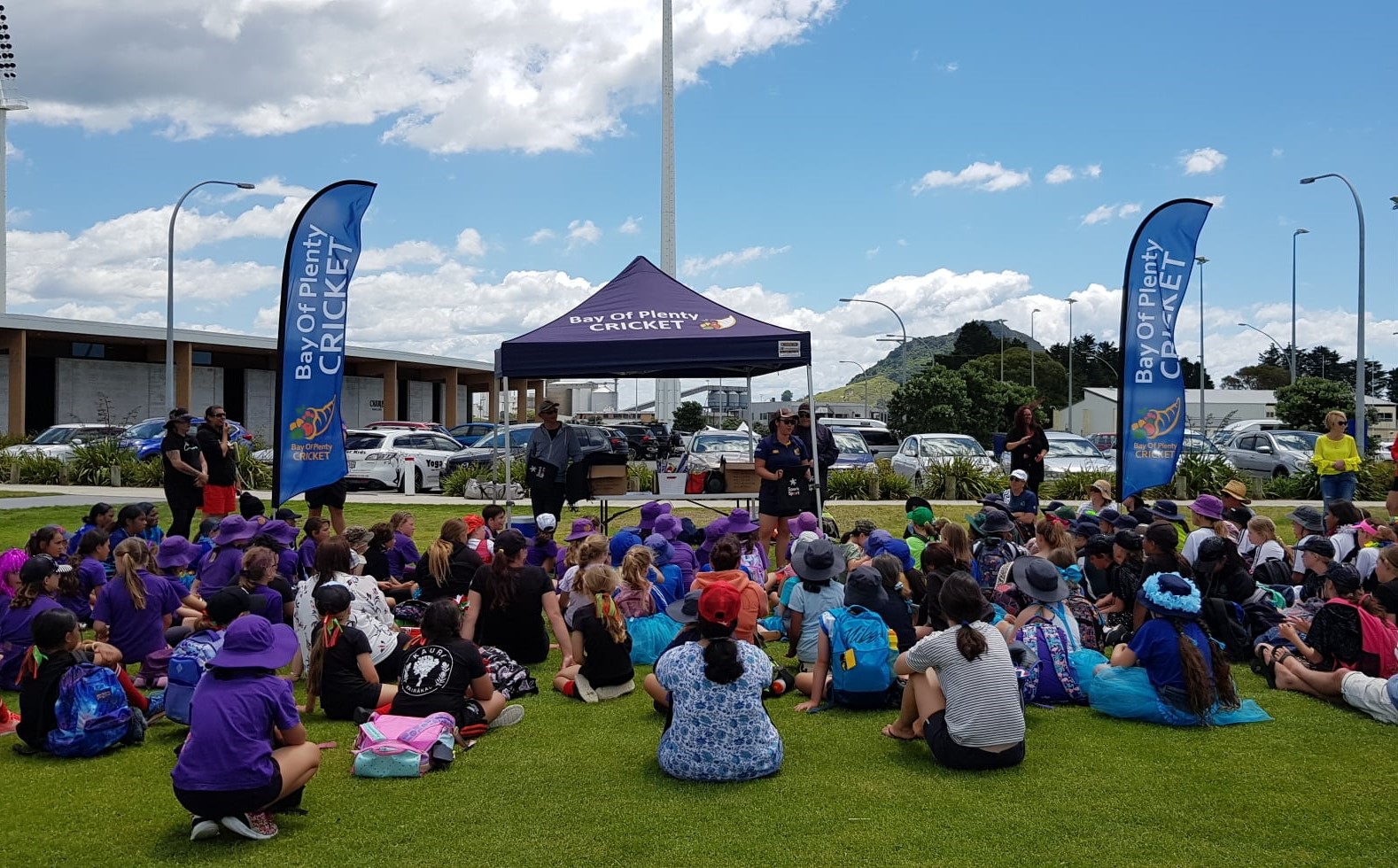 EXCITING CHANGES FOR CRICKET IN THE BAY OF PLENTY
There will be more opportunities to play, coach and be involved in cricket in the Bay of Plenty region than ever before this season due to the new shared services partnership with Northern Districts Cricket Association.
The new structure has been put in place to improve the way that cricket is delivered within the region and give more people, especially children, increased opportunities to play the game. This means that the number of staff servicing the region will go from 3 to 5, in addition to the BOP senior men's coach who will also be involved in the development of coaches across the Bay of Plenty.
BOPCA Chairman, Shaun Riley, said that the new model will be a huge benefit to cricket in the region and the additional staff will be able to have a greater reach over the entire Bay of Plenty area. "We worked closely with ND on the new structure and we are delighted with the level of resource available in the region. We are very excited for the future of cricket in the BOP with a dedicated Coach providing training and guidance to our talented young cricketers, while the employment of 3 development officers/activators will enable a far greater number of cricket experiences to be provided to school age children than BOPCA were able to provide historically."
Northern Districts Cricket are currently in the process of hiring (or have already hired) specialised staff in the following roles:
Development Manager – Bays (Scott Steward)
Development Activator – Western Bay (Rebecca Yee)
Development Officer – Lakelands/South Waikato
Development Activator – Eastern Bay
Pathway and Talent Coach – Bays
CEO Ben MacCormack is looking forward to seeing the impact these newly created positions have on the ground. "ND is thrilled that these positions are now being confirmed or in final stages of recruitment ahead of the coming summer. It's the activation of our commitment to grow 'boots on the ground' and we thank Bay of Plenty Cricket and the broader community for entrusting us to play a key role in the future of the game across the region."
"We are particularly excited by the increase in resources into places that have been previously under resourced like Eastern Bay, Rotorua and Taupo and their collective surrounds."