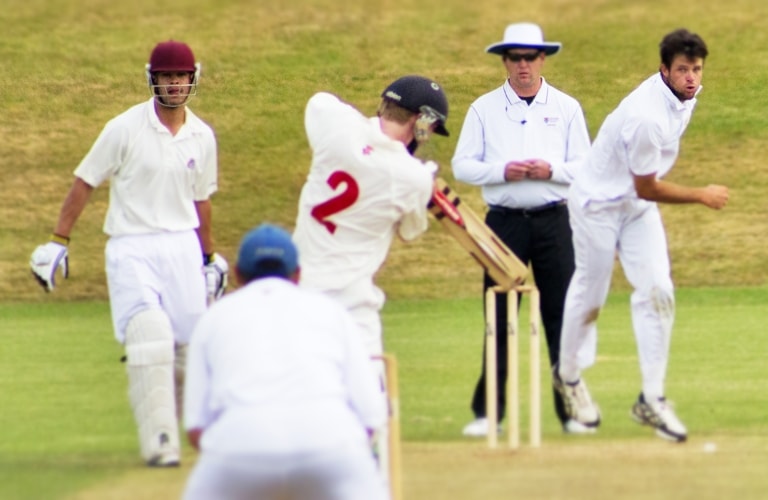 Craig's Investment Partners Bay Of Plenty Finish Second At ND T20 Tournament In Taupo
2019 ND T20 Tournament 15-17 December
The Craig's Investment Partners Bay of Plenty representative cricket team, bounced back from a first-up loss to Northland at the ND T20 tournament played in Taupo 15-17 December 2019, to finish second in the Brian Dunning Trophy competition.
"Obviously we were disappointed with how we played first up against Northland". "Some key misses in the field and off line bowling, and the inability to capitalize on a great start to our batting innings, meant that we always had one eye on what happened in other games over the next couple of days". "We reflected well after the game and it was pleasing to see the changes and the execution of plans made against Poverty Bay the following day" said Coach Charles Williams
Saving the best for last, the Bay of Plenty side posted victory over arch-rivals Hamilton in their third completed stanza, in round four. Batting first, the Waikato team set Bay of Plenty a substantial target reaching 158/8. Dominic Crombie and Tim Pringle both took two wickets apiece.
With the heavy black clouds lurking ominously around Owen Delany Park, attack became the major consideration, as Stephen Crossan and Ben Musgrave entered the fray. The Bay had 17 runs on the board after just nine balls, when Musgrave was removed.
After Crossan was dismissed for 16, Bharat Popli (9no) and Peter Drysdale (16no) got there side through to 46/2 after five overs, before heavy rain arrived, which was enough to get over the line courtesy of the Duckworth Lewis method of deciding rain affected matches
Bay of Plenty, didn't get the start that they wanted in their chase for back to back ND T20 titles at Owen Delany Park in Taupo, on the opening day of the annual tournament.
Northland won the toss and after electing to bat, posted the Bay side a very big target when they reached 213/4. Batting at three, Oli White blasted a neat century of just 58 balls to dramatically accelerate the Northland run rate.
Bay of Plenty were in good shape at 100 for the loss of two wickets in the eighth over, however the removal of Stephen Crossan for 52, saw the Northland bowlers tighten the screws. Peter Drysdale showed defiance before being removed for 38. Jacob Logan worked hard on his Bay of Plenty senior men's debut, to be rewarded with 22 runs, however the Bay side couldn't come up with the required runs, being bowled out for 178.
Bay of Plenty picked up their first win of the annual ND T20 tournament when they defeated Poverty Bay in morning action on day two.
Bay of Plenty batted first and were struggling a little at three down with 47 runs on the board. Bharat Popli changed the momentum with 49 off 34 balls. The Bay tail wagged and they went on to reach 147 for the loss of seven wickets, in their allotted overs.
Three of the Bay of Plenty young guns in Tim Pringle, Jacob Logan and Craig Baldry did the damage with the ball, with two wickets apiece, as Poverty Bay were removed for 94 to hand Bay of Plenty a solid 53 run win.
Bay of Plenty all-rounder Peter Drysdale received a cap emblazoned with 100 games before taking to the field in the afternoon encounter against Waikato Valley – however his appearance was short-lived with all three afternoon encounters abandoned when the heavens opened.
Reflecting back on the tournament Coach Williams said "We have a very young side, but we prepare and adapt well, which holds us in good stead for future seasons. We make no secret that our senior members carry a massive amount of responsibility, but the likes of (Peter) Drysdale, (Bharat) Popli, (Ben) Musgrave and (Stephen) Crossan accept this challenge and lead by example on and off the field.
"We were disappointed not to finish first, but we also gained a lot of experience and confidence and although we may have a young side, we still have the depth to win all formats of District Association cricket in Northern Districts".
"The team now has a break from a representative cricket, but firmly in our sights is the Hawke Cup Direct Challenge at the end of January and then the final rounds of ND Fergus Hickey Rosebowl to round out the season".
ND T20 Tournament @ Owen Delany Park, Taupo 15-17 December 2019
Day One – 15 December
Northland 213/4 (Oli White 100; Chris Atkinson 2/37) defeated Bay of Plenty 178 (Stephen Crossan 52, Peter Drysdale 38, Jacob Logan 22)
Day Two – 16 December
Round Two
Bay of Plenty 147/7 (Bharat Popli 49) defeated Poverty Bay 94 (Tim Pringle 2/18, Jacob Logan 2/19, Craig Baldry 2/30)
Round Three
Bay of Plenty 34/1 v Waikato Valley - game abandoned
Day Three – 17 December
Round Four
Hamilton 158/8 (Tim Pringle 2/22, Dominic Crombie 2/30) lost to Bay of Plenty 46/2 (5.00 overs) by way of Duckworth Lewis method
Rounds Five – All games abandoned
Final Points: Northland 12, Bay of Plenty 10, Counties Manukau 8, Waikato Valley 6, Hamilton 4, Poverty Bay 0.