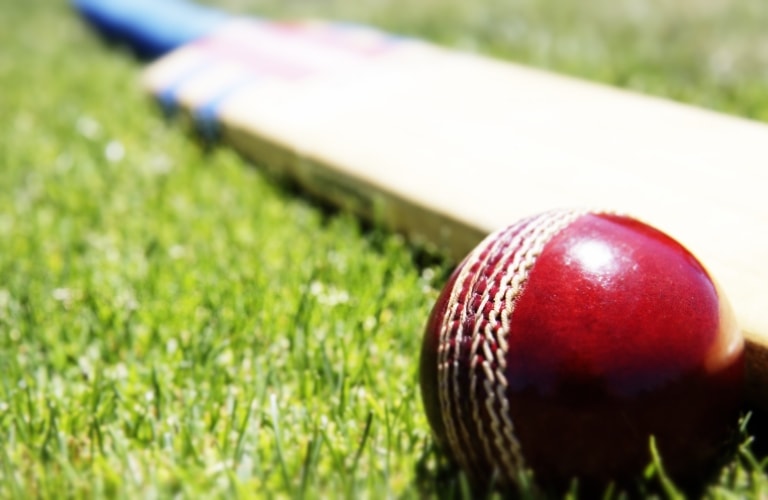 Carrus Mount Maunganui Defeat Eves Realty Greerton To Win Three-Peat Of Baywide T20 Titles
Baywide T20 Review 18/19th January
Carrus Mount Maunganui became the first team to win a three-peat of Baywide T20 titles, when they defeated Eve's Realty Greerton, in a thriller at the Bay Oval on Sunday (19 January 2020) evening.
Batting first in the early evening start, Mount Maunganui lost their first wicket with 25 runs on the board. Peter Drysdale then took control of the Mount fortunes, launching an attack on the Greerton bowlers to belt 76 runs off 54 balls, with Mount Maunganui 110/5 when the Mount master blaster was removed.
The match was well and truly up for grabs, when Mount Maunganui finished their turn at bat at 132 for the loss of nine wickets. ND all-rounder Brett Hampton was in good form with the ball with three wickets at a cost of 20 runs, with Jared Tutty taking two bowling scalps.
Greerton, were in an almost identical situation to their opponents, losing their first batsman at the 26 run mark. Several of the Greerton batsmen got starts but failed to capatilise and at 85 for six, were behind the eight ball. Enter Lee Watkins batting at nine, who fought back with an unbeaten 25 runs.
The title decider went right down to the last ball, with Mount Maunganui restricting Greerton to 128/7, to claim their third successive Baywide T20 championship by four runs. Craig Baldry took three wickets with skipper Dale Swan and Peter Drysdale both grabbing two wickets apiece.
Mount Maunganui reached the final with a comfortable victory over Generation Homes Lake Taupo in the semi-finals, with Greerton having a solid battle with New World Te Puke, before emerging victorious.
Led by a Ben Musgrave half-century, Mount Maunganui reached 166 for three before restricting Lake Taupo to 111/7, to book their berth in the T20 final. Te Puke, made Greerton work hard for their place in the championship decider, when they posted 149 for the loss of just two wickets. An undefeated 77 runs from Bruce Kerr, took Greerton to the Bay Oval final, as his side got home with four wickets in hand with five balls to spare.
Mount Maunganui finished at the top of the standings with an unbeaten record in the qualifying play, with Greerton and Te Puke squaring off in the post section action courtesy of finishing second and third in the round robin action.
Lake Taupo overcame long (theoretical) odds, to square off with Mount Maunganui after they finished on equal points with Cadets. On the penultimate day of competition, they beat Geyser City and Tauranga Boys College with Cadets losing both their encounters - with the Taupo representatives grabbing the last semi-final berth courtesy of beating Cadets in their preliminary contest.
BOPCA Baywide T20 Final 19 January 2020
Carrus Mount Maunganui 132/9 (Peter Drysdale 76; Brett Hampton 3/20, Jared Tutty 2/25) defeated Eves Realty Greerton 128/7 (Lee Watkins 25no; Craig Baldry 3/22, Dale Swan 2/18, Peter Drysdale 2/27)
Baywide T20 Semi-Finals
Carrus Mount Maunganui 166/3 (Ben Musgrave 58, Peter Drysdale 39, Matt Golding 31no, Nick Smith 30no; Habib Malik 2/19) defeated Generation Homes Lake Taupo 111/7 (Drew Brierley 33, Habib Malik 23; Peter Drysdale 4/18)
New World Te Puke 149/2 (Tai Bridgman-Raison 62no, Blair McKenzie 48, Stephen Crossan 27) lost to Eves Realty Greerton 150/6 (Bruce Kerr 77no, Taylor Bettleheim 26; Christian MacDonald 3/15, Tasman Carsons 2/31)
Baywide T20 18 January 2020
Round Six
Generation Homes Lake Taupo 146/6 (Drew Brierley 58, Michael Mitchell 42; Tom Yarrall 2/39) defeated Geyser City 69 (Drew Brierley 3/7, Louie Love-Parata 2/4)
Bayleys Central Indians 147/9 (Nandeera Nawela 59; Tim Pringle 4/21) lost to Bond & Co Tauranga Boys College 149/1 (Ben Vyver 102no, Charles Williams 33)
Eves Realty Greerton 191/4 (Nick Hendrie 101, Brett Hampton 41no; Finn Dempsey 2/28) defeated Element IMF Cadets 153 (Jacob Logan 56, Joe McCluskey 34; Umesh Ranaraja 2/19)
Carrus Mount Maunganui 159/4 (Peter Drysdale 48, Ben Musgrave 38) defeated New World Te Puke 138/7 (Daniel Price 47, Tai Bridgman-Raison 43; Craig Baldry 3/23)
Round Seven
New World Te Puke 204/5 (Tai Bridgman-Raison 77, Daniel Price 52) defeated Element IMF Cadets 139 (Andrew Mascall 60, Scott Steward 27; Christian MacDonald 2/15, Cam Riley 2/28)
Geyser City 80 (Cody Fell 21, BJ Astwood 21; Craig Baldry 3/12) lost to Carrus Mount Maunganui 83/1 (Peter Drysdale 35, B Musgrave 27)
Bayleys Central Indians 124/7 (Nandeera Nawela 56; Shane Wineti 3/23) lost to Eves Realty Greerton 127/4 (Nick Hendrie 69, Taylor Bettleheim 20; Paru Mehta 2/0)
Generation Homes Lake Taupo 101 (R How 27; Tommaso Pini 2/4, Niven Dovey 2/17) defeated Bond & Co Tauranga Boys College 87/8 (Charles Williams 39; Drew Brierley 2/11)
Points Table (Final) Carrus Mount Maunganui 42, Eve's Realty Greerton 36, New World Te Puke 30, Generation Homes Lake Taupo 24, Element IMF Cadets 24, Bond & Co Tauranga Boys College 12, Bayleys Central Indians 6, Geyser City 0.