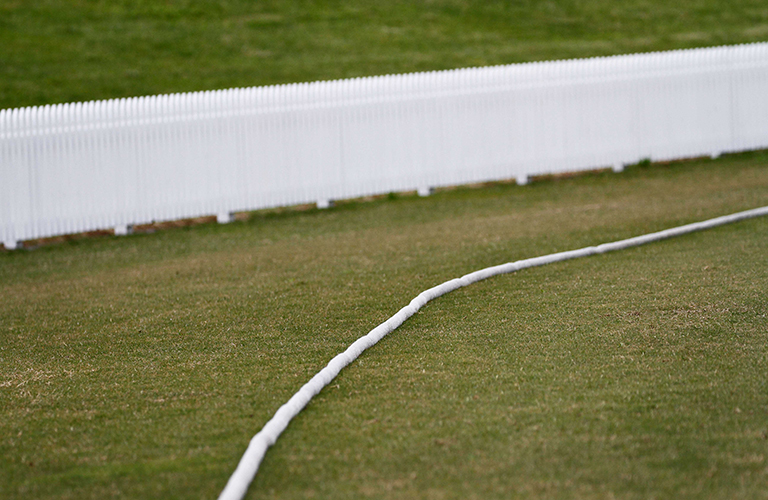 BOPCA Prize Giving
Jono Boult Awarded The Bay Of Plenty Cricket Player Of The Year
Jono Boult was presented with the Bay of Plenty Cricket 2017/18 Player of the Year Award, at the annual Bay of Plenty Cricket Prizegiving, held on Wednesday (4 April 2018) evening.
The longtime Bay representative player, who wears the Bay of Plenty player number of 467 with absolute pride, made his senior men's debut in February 2004. During the current representative season, Jono finished second on the batting list with 294 runs and headed the bowling stakes with 23 wickets. Boult also captained the Bay of Plenty Twenty 20 team at the annual ND one-day tournament.
Kane Williamson was awarded the Bay of Plenty First Class Player of the Year. The accolades continue to flow for the Black Cap Captain, with a record 18th New Zealand test century and leading the Black Caps to a rare series win over England, in the last couple of weeks.
A trio of players received trophies that recognized the achievements of three former high profile Bay of Plenty players. The Mike Wright batting prize was won by Joe Carter who posted 334 runs, with the Jono Boult winning the Derek Beard bowling trophy during the Bay of Plenty Senior Men's team season. Tim Pringle was presented with the Brendan Bracewell most promising player award.
The Bay of Plenty Development batting honours went to two Tauranga Boys College First XI players. Ben Pomare won the batting trophy with 117 runs, with Dominic Crombie taking home the bowling trophy taking seven wickets, which included a hat-trick against Hamilton.
Special trophies for representative centuries and five wickets bags, recognised the batting achievements of Joe Carter and Stephen Crossan who both posted three figure scores during the representative season, with Sean Davey taking a five wicket haul.
The Baywide Premier Hart Family Trophy (Baywide Champion of Champions) was presented to Otumoetai Cadets, who won the Baywide Cup and finished second in the Baywide T20 and Williams Cup competitions.
2017/18 Bay of Plenty Cricket Awards
Bay of Plenty Cricket Player of the Year Jono Boult
Bay of Plenty First Class Player of the Year Trent Boult
BOPCA Senior Men's Representative Team
Mike Wright Batting Trophy Joe Carter (334 runs)
Derek Beard Bowling Trophy Jono Boult (23 wickets)
BOPCA Development Team
Development Team Batting Trophy Ben Pomare (117 runs)
Development Team Bowling Trophy Dominic Crombie (7 wickets)
Brendan Bracewell Most Promising Player Tim Pringle
Bay of Plenty Cricket Player of the Month Awards 2016/17
October: Not Awarded
November: Dominic Crombie (Bay of Plenty Development Team)
December: Joe Carter (Bay of Plenty Senior Men's Representative Team)
January: Joshua Bates (Otumoetai Cadets)
February: Not Awarded
March: Jono Boult (Otumoetai Cadets) & Tai Bridgman-Raison (Te Puke)
Significant Representative Milestones (Centuries & Five Wickets or better)
Batting
122no Joe Carter v Poverty Bay (ND Twenty 20 tournament)
100 Stephen Crossan v Waikato Valley (Fergus Hickey Rosebowl)
Bowling
5/35 Sean Davey v Counties Manukau (Hawke Cup defence)
Hart Family Trophy (Baywide Champion of Champions) – Otumoetai Cadets CC
Williams Cup (Baywide Premier One-Day Championship) – Greerton CC
Baywide Cup (Baywide First Round) – Otumoetai Cadets CC
Baywide Twenty 20 – Mount Maunganui
McNaughton Trophy (Baywide Reserve Grade Championship) – Mount Maunganui