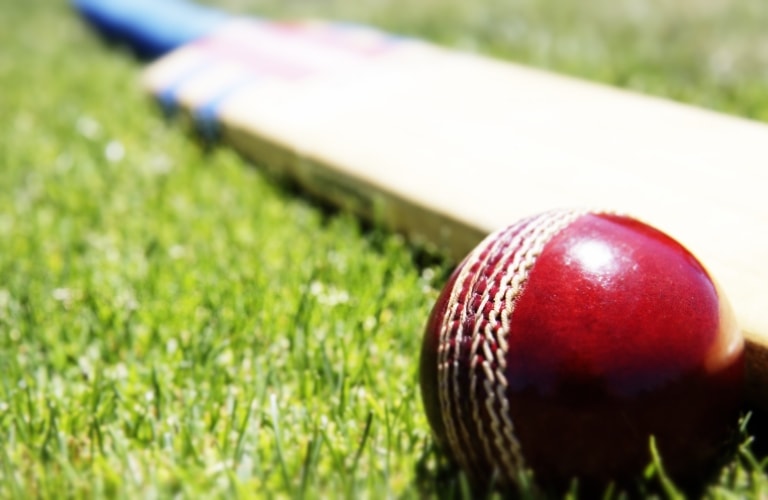 BOPCA 2016-17 Season Review - Three
Bay Of Plenty Coastland Wins 2016 ND Junior Secondary Cricket Title
Bay of Plenty Coastland returned home in triumph, after winning the ND Junior Secondary School tournament played in Whangarei over the last week (5/9 December 2016).
The Bay of Plenty side drawn from the Western Bay of Plenty, made the title decider after four straight wins during the first three days play. The scheduled two day match to find the 2016 ND Junior Secondary champions, was reduced to a fifty over per side game after inclement weather on day four.
The Bay of Plenty representatives, squared off with Northland for the second time in the tournament, with the home team winning the toss and electing to bat at the Cobham Oval. The side from the far north were restricted to 190/7, with Finn Dempsey and Tim Pringle taking two wickets apiece.
Coastland opener Fergus Lellman anchored his sides reply, belting 55 runs that included six boundaries. Niven Dovey batting at four, continued the Bay of Plenty attack with 35 runs, putting on a 72 run partnership with Fergus Lellman. The Northland bowlers started to make inroads in to the Coastland charge for victory, with Finn Dempsey digging in to take his team to tournament title with an unbeaten 24 runs.
Bay of Plenty Lakeland squared off with Poverty Bay for seventh and eighth place. The Lakeland team were bowled out for 116, in a rain affected innings on day four, with their opponents grabbing first innings points after being removed for 134. While the team drawn from the Eastern Bay of Plenty and Rotorua finished last in the tournament, there were a number of solid individual performances.
Ben Astwood and Nathan McNeish bowled well to finish with seven wickets apiece. Bradley Rumble and Cameron Ingram batted in good style to finish in the top ten in the batting stakes.
Coastland's Tim Pringle finished third in the tournament batting stakes with 150 runs, Finn Dempsey was the best of the Coastland bowlers with eight wickets, while keeper Taylor Bettelheim and Cameron O'Dea topped the catches list with five apiece. Special mention should be made of Western Bay bowler Tommasso Pini, who played for the Northern Districts Invitation XI, finishing in third place with nine wickets which included a six wicket bag.
Bay of Plenty Junior Secondary Representative Teams 2016
BOPCA Lakeland: Jack McKinnon, Ronan Van Niekerk, Ryan Hall, Maru Howell-Turnball, Cullen O'Connor, Ashton Towers, Cameron Ingram, Bradley Rumble, Ben Astwood, Daniel Ford, Nathan McNeish, Harrison Hill.
Coach: Bryan Astwood
BOPCA Coastland: Taylor Bettleheim, Finn Dempsey, Rhys Donaghy, Niven Dovey, Hunter Dickson, Braxton Fisher, James Gatenby-Hinton, Darcy Hoskin, Fergus Lellman, Cameron O'Dea, Tim Pringle, Carson Wills.
Coach: Sean Davey
ND Junior Secondary Cricket Tournament @ Whangarei 5/9 December 2016 - Results
Day Five (9 December)
Championship Final (Fifty Over)
Northland 190/7 (Finn Dempsey 2/22, Tim Pringle 2/48) lost to Bay of Plenty Coastland 191/8 (Fergus Lellman 55, Niven Dovey 35, Finn Dempsey 24)
Day Four/Five (8/9 December)
Playoff 7th/8th (Two-Day Match)
Bay of Plenty Lakeland 116 (Cameron Ingram 57) & 82 (Bradley Rumble 23) lost on first innings points to Poverty Bay 134 (Nathan McNeish 3/24, Ryan Hall 2/12, Ronan van Niekerk 2/21, Bradley Rumble 2/29)
Day Three (7 December) Semi-Finals - Fifty Over Matches
Bay of Plenty Lakeland 103 (Daniel Ford 37, Bradley Rumble 23) lost to ND Invitation XI 104/5 (Ben Astwood 2/15, Maru Howell-Turnball 2/19)
Counties Manukau 177 (Fergus Lellman 2/18, Rhys Donaghy 2/29)) lost to Bay of Plenty Coastland 128/4 (Tim Pringle 57, Taylor Bettleheim 45)
Day Two (6 December 2016) Fifty Over Matches
Northland 133 (James Gatenby-Hinton 4/18, Finn Dempsey 3/23, Tim Pringle 2/21) lost to Bay of Plenty Coastland 139/9 (Tim Pringle 49, Finn Dempsey 20)
Waikato Valley 184 (Ben Astwood 5/17, Ryan Hall 2/29, Ronan van Niekerk 2/38) defeated Bay of Plenty Lakeland 46.
Day One (5 December 2016)
Round One – T20
Bay of Plenty Coastland 76/5 (Taylor Bettleheim 20) defeated Waikato Valley 75 (James Gatenby-Hinton 2/7, Fergus Lellman 2/12, Rhys Donaghy 2/13, Tim Pringle 2/16)
Northland 179/4 (Nathan McNeish 2/42) defeated Bay of Plenty Lakeland 71 (Ashton Tower 20)
Round Two – T20
Bay of Plenty Lakeland 80/9 (Bradley Rumble 30; Darcy Hoskin 3/5, Finn Dempsey 2/9) lost to Bay of Plenty Coastland 81/0 (Tim Pringle 46no, Fergus Lellman 22no)