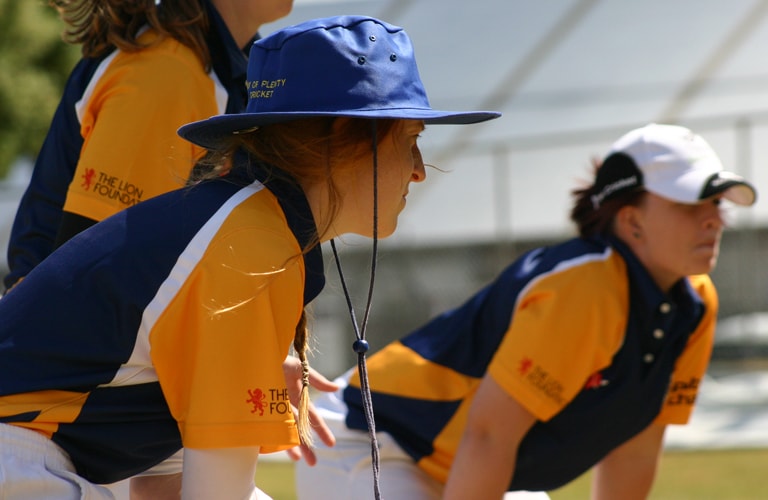 Bay Of Plenty To Play In ND Secondary Schoolgirls Tournament Next Week
ND Secondary Girl's Tournament 2-4 December
The Bay of Plenty team to play at the ND Senior Secondary Schoolgirls Cricket Tournament at Fergusson Park next week (2-4 December 2019), is a young side, with a number of players who have taken part in two recent Under 15 and Junior Girls tournaments, in the Bay of Plenty and Northland.
Four from four victories and the tournament title at the Bay of Plenty tournament - and two wins in their only two encounters in the weather affected Northland tournament, highlight the progress of a band of promising youngsters.
The ND Secondary Schoolgirls tournament is the passageway for promising young girls, to progress through the Bay of Plenty Cricket pathway to senior representative cricket. There is no better example of the Bay of Plenty female pathway success, than White Fern Anna Peterson, who represented the Bay at the Tauranga based tournament in 2006 and 2007.
"The Bay of Plenty team is looking forward to playing the other District Associations, especially since the Northland tournament was so rain affected yesterday. We have prepared well through our different tournaments and some players have recently been involved in the Northern Districts system". "It is great to be able to host this tournament here in Tauranga", said Bay of Plenty Cricket Women's Cricket Officer, Rebecca Yee.
The tournament format of four rounds of Twenty 20, followed by a thirty over encounter on the last days play, sees Bay of Plenty meet Counties Manukau, Poverty Bay, Northland and Waikato Valley in T20 action in the first four rounds. Their biggest test will come in their 30 over per side assignment, when they square off with defending titleholders Hamilton.
ND Secondary Schoolgirls Cricket Tournament @ Fergusson Park, Tauranga 2-4 November 2019
Bay of Plenty Team - Aimee Unwin, Tash Wakelin, Amelia Harvey, Sarah-Jane Stone, Amy Clegg, Sabine Attrill, Christina Gatenby-Hinton, Cate Wahl, Elle Archer, Georgia Kaye
BOPCA Secondary Schoolgirls Draw
December 2 - Round One (T20) Bay of Plenty v Counties Manukau - Round Two (T20) Bay of Plenty v Poverty Bay.
December 3 - Round Three (T20) Bay of Plenty v Northland - Round Four (T20) Bay of Plenty v Waikato Valley.
December 4 - Round Five (30 over game) Bay of Plenty v Hamilton.