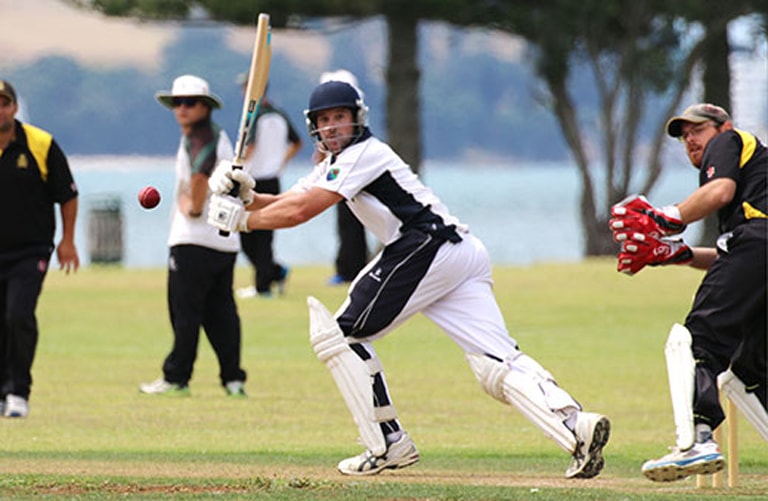 Bay of Plenty to Play at the Bay Oval Again
Fergus Hickey Rosebowl Match This Weekend
The Bay of Plenty Senior Men's team, play their first Fergus Hickey Rosebowl match at home at the Bay Oval since November 2016, when they square off with Counties Manukau over the weekend (16-17 February 2019).
No lack of motivation will exist for the Bay side, as they cast their minds back twelve months, to when Counties Manukau took the Hawke Cup off Bay of Plenty in the first Hawke Cup Direct Challenge of last season.
Bay of Plenty Coach Charles Williams said "The team is very excited to be back playing on the Bay Oval after the early season match with Northland was rained off".
The Bay side is again a genuine mixture of experience and youth, with four players with fifty plus games and two young men who will be making their Bay of Plenty senior men's debut.
"We are delighted to be able to select some exciting new talent with Fergus Lellman making his debut and Cam Riley finally being able to run out on the Bay Oval, after being selected for the rained-off Northland match".
"It is no secret that the success of Russell Williams Development side has resulted in our young men playing at such a high standard". "We now have a real mixture of youth and experience to call upon and look forward to seeing how the mix goes this weekend".
There is no more experience in the Bay side than Peter Drysdale, with 94 games, in the Blue and Gold uniform. Pete Drysdale is Bay of Plenty player number 498, having made his Bay debut in the ND One-Day tournament at Taupo, against Hamilton on the 15 November 2009.
The three other Bay of Plenty players to wear the Bay Cap embroided with the 50 game mark, are Bharat Popli (77), skipper Joe Carter (57) and Sean Davey (53). Lurking just of the magical 50 milestone is Ben Musgrave with 46 Bay of Plenty appearances.
ND Fergus Hickey Rosebowl 16-17 February 2019 @ Bay Oval, Mount Maunganui
Bay of Plenty v Counties Manukau (Bay of Plenty appearances in brackets)
Joe Carter (captain - 57) Peter Drysdale (94) Stephen Crossan (23) Bharat Popli (77) Ben Musgrave (46) Sean Davey (53) Henry Collier (7) Ben Pomare (2) Tim Pringle (11) Fergus Lellman (debut) Cameron Riley (debut) Chris Atkinson (18)
Coach: Charles Williams Manager: Wayne Brill