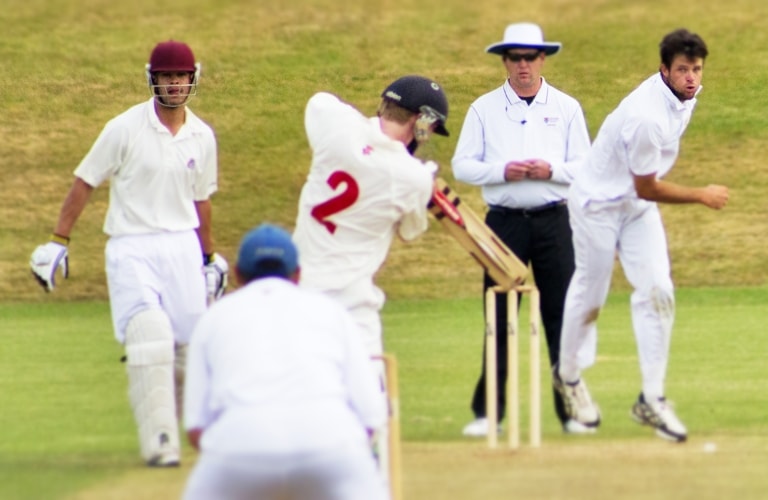 Bay Of Plenty Lose Fergus Hickey Rosebowl First Innings Points To Hamilton
Craigs Investment Partners Bay of Plenty were on the back foot, after losing the toss in their ND Fergus Hickey Rosebowl match with Hamilton played at the Tauranga Domain over the weekend (8/9 February 2020).
Squaring off with the Waikato side for the second time in six days, after their Hawke Cup Direct Challenge the previous week, the Bay bowlers faced a flat pitch with a lightning outfield. The Bay of Plenty bowling attack toiled away with a couple of missed opportunities not helping the cause.
The Bay bowlers took all ten Hamilton wickets on day one, as Hamilton set a target of 337 to take out the Fergus Hickey points on offer. Coach Charles Williams said "Chris Atkinson and Dominic Crombie were standouts with the new ball, with Crombie hitting the deck to get movement off the seam, complementing Atkinson's left arm swing". " Josh Earle who is a new squad member of our pace attack, adds variety with swing, seam and change of pace. All three pace bowlers are different which works very well for us".
"Tim Pringle continues to develop into a very good left-arm spinner and was rewarded in his second spell with three wickets, including the big scalp of Freddy Walker". "It is a luxury for us that we can call on the off-spin of Craig Baldry and Peter Drysdale. Baldry is one of the most under rated bowlers in the ND competitions, with Craig and Pete having different styles, which gives us a far greater variety in our attack"
The match scorecard will show that Bay of Plenty were removed for 289, some 48 runs short of taking first innings points from the game. Taylor Bettlelheim top scored with 72 off 128 balls, with Daniel Flynn reaching a solid 64 before being dismissed.
Flynn and Bettelheim resumed the Bay of Plenty turn at bat on day two, at 67 for the loss of three wickets. "We made a solid start on day two, with Daniel and Taylor putting pressure back on the bowlers adding 70 runs in the first hour. A further three Hamilton wickets hampered our run chase and at lunch we were six down with plenty to get".
"The message stayed the same and we backed our lower order to get us over the line. Some great bowling from Freddy Walker backed by some exceptional catching, had us under pressure for the final couple hours of the game"." "A fighting half-century from number eight Dominic Crombie and a typical dogged knock of 20 not out from Chris Atkinson, batting at eleven, pushed Hamilton to the line".
"Our boys once again drained the tank of petrol, but missed opportunities and some poor decisions cost us victory over our arch-rivals". The Bay of Plenty senior representatives will now back up against Waikato Valley, in two weeks time in front of home crowd at the Bay Oval, in another Fergus Hickey Rosebowl fixture.
ND Fergus Hickey Rosebowl @ Tauranga Domain 8-9 February 2020
Hamilton 336 (FL Walker 83, KRS Price 75, PF Carsons 68; Time Pringle 3/98, Chris Atkinson 2/49, Craig Baldry 2/51, Dominic Crombie 2/66)
Craigs Investment Partners Bay of Plenty 289 (Taylor Bettelheim 72, Daniel Flynn 64, Dominic Crombie 50, Ben Musgrave 30, Chris Atkinson 20no; JD Baker 3/52, FL Walker 3/65)
Result: Hamilton defeated Bay of Plenty by way of first innings points.