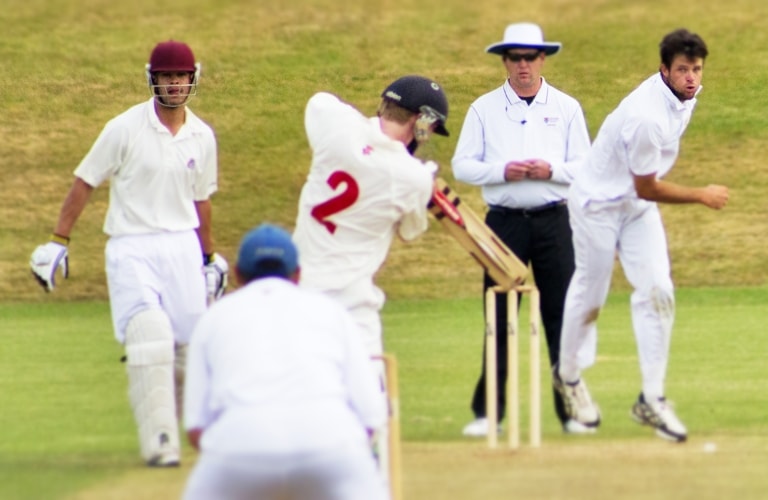 Bay Of Plenty Development To Face Stern Test Against Hamilton At The Bay Oval
Basil McBurney Trophy - 16th February
Craig's Investment Partners Bay of Plenty Development team faces their biggest challenge of the season, when their Hamilton counterparts pay a visit to the Bay Oval at Mount Maunganui on Sunday (16 February 2020).
Basil McBurney Trophy encounters between the two ND arch rivals are always fiercely fought matches, with few concessions asked for or given.
The Bay of Plenty team is the defending ND Development champions and will enter the Bay Oval, with a nine-game winning streak that stretches back to December 2018.
The winning sequence, has been built upon the Bay of Plenty Cricket pathway philosophy, of giving promising youngsters the opportunity to play senior representative cricket. Bay Of Plenty Development Coach Russell Williams said "The development group is going very well this season, with new players being added in each game, which is creating some good depth in the side. I am really happy where the team is at as we continue to learn and as a group".
"Our young players are scoring runs and taking wickets, so you can't ask for much better than that. There are always things to work on and the guys are always striving to be better". When asked about the match prospects for Sunday, the head coach replied "We have created some really good momentum all season and will be looking to build on that again on Sunday, against a very strong Hamilton side".
There is no better example of a promising youngster making their mark in Baywide cricket, to be rewarded with Bay of Plenty Development team selection, than Ben Vyver. The Tauranga Boys College player opened his Versatile Tauranga 2020 Williams Cup campaign with a century against Central Indians.
Two other young men in Finn Dempsey and Henry Conway, will be playing their second matches in the Bay of Plenty Development strip, after successful debuts against Counties Manukau two weeks ago. The Counties match at the Karaka Oval produced a unique milestone, in Daniel Price (116) and Jacob Logan (115) blasting three figure scores, as the Bay side posted a remarkable 327 for the loss of eight wickets.
Craig's Investment Partners Bay of Plenty Development v Hamilton @ Bay Oval 16 February 2020
Jacob Logan, Taylor Bettelheim, Andrew Mascall, Daniel Price, Niven Dovey (captain) Ben Vyver, Josh Earle, Cameron Riley, Finn Dempsey, Henry Conway (All Western Bay of Plenty) Habib Malik(Taupo) Cameron Ingram (Rotorua)
Coach: Russ Williams Manager: Shaun Riley
Bay of Plenty Development Team - Basil McBurney Trophy 2019/20 Results
Bay of Plenty Development 189 (Fergus Lellman 47, Niven Dovey 27, Marcel Collett 21) defeated Northland 155 (Fergus Lellman 3/22, Jacob Logan 2/19, Iman Singh 2/30)
Poverty Bay 111 (Dominic Crombie 3/20, Daniel Price 2/20, Josh Earle 2/25) lost to Bay of Plenty Development 115/0 (Fergus Lellman 55no, Taylor Bettleheim 49no)
Bay of Plenty Development 327/8 (Daniel Price 116, Jacob Logan 115; Andrew Mascall 42) defeated Counties Manukau 304 (Habib Malik 3/56, Jacob Logan 2/53)
Inter-Provincial Development Match
Hawkes Bay 236. (Josh Earle 4/41, Jacob Logan 3/34) lost to Bay of Plenty 239/2 (Taylor Bettelheim 100no, Daniel Price 60no, Jacob Logan 59)