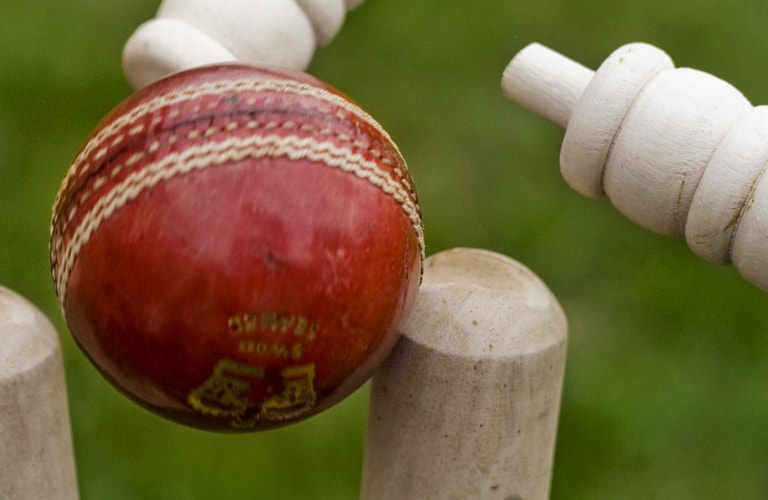 Bay of Plenty Development Team On The Road Again
Preview of Sunday's Match
Life on the road is becoming second nature to the Bay of Plenty Development team, who play Northland at a neutral venue in Manurewa on Sunday (10 February 2019).
During the current ND Basil McBurney Trophy competition season, the Bay side has faced Poverty Bay in Gisborne, Hawkes Bay in a "friendly" encounter in Taupo and Hamilton in Hamilton last weekend.
After falling short by a heart-breaking four runs when chasing 240 against Poverty Bay, the Bay of Plenty Second XI have defeated Hawkes Bay by 52 runs and chased down Hamilton's target of 246 runs, in the second round of the ND Development competition.
Northland always provides a real challenge for Bay of Plenty Development Team. Bay of Plenty Development Coach Russell Williams said "I think it is simple for our players who have made great progress as a group this season, being strong in all parts of our game. We just have to take it up another gear on Sunday".
When asked about the keys to success against Hawkes Bay and Hamilton, Coach Williams replied "Winning the big moments in our games is what we talk about constantly. Identifying and executing when those times come in the game is crucial to getting us over the line".
The Bay of Plenty Development team philosophy has always been about promoting promising youngsters to higher honours. Russell Williams mentoring during the last two seasons, has seen a considerable number of secondary school players make their senior representative debut.
"My thinking is to give our young group of players an environment where they can learn as much as possible and take their individual games to the next level. We have a very young side with a lot of talent'. "We learnt a lot last season when losing close games. Now that we have a taste of success, we just need to keep building as a group. We are fortunate to have good depth in the side with all the guys performing well".
When asked who has stood out in the Development ranks this season, Williams said "It is hard to question to answer. Craig Baldry has had great season in Baywide club cricket and has been crucial to our team with his spin attack. He is off to university so he will be missed for the remainder of the season". "Dominic Crombie's leadership has been outstanding and his promotion to the Bay senior men's side against Hamilton last weekend was a due reward for his progress in the game".
Bay of Plenty Development Team v Northland @ Manurewa 10 February 2019
Jacob Logan, Fergus Lellman, Blair McKenzie, Marcel Collett, Tim Pringle, Dominic Crombie (captain) Daniel Price, Niven Dovey, Cameron Riley, Mikaere Leef, Gurwinder Singh, James Boyd.
Coach: Russell Williams Manager: Shaun Riley
BOPCA Development Team 2018/19 Schedule
10 February v Northland (away)
24 February v Waikato Valley (home)
10 March v Counties Manukau (home)
2018/19 Results
Round Two - Hamilton 245 (Mikaere Leef 4/41, Marcel Collett 2/26, Craig Baldry 2/59) lost to Bay of Plenty 249/7 (Fergus Lellman 66, Dan Price 49, Jacob Logan 31, Blair McKenzie 29)
Regional "Friendly" v Hawkes Bay - Bay of Plenty 241 (Tim Pringle 62, Jacob Logan 56, Blair McKenzie 25) defeated Hawkes Bay 189 (Tim Pringle 4/18, Iman Singh 3/40, Jacob Logan 2/18)
Round One – Poverty Bay 239/9 (Craig Baldry 3/28, James Boyd 2/36, Iman Singh 2/37) defeated Bay of Plenty 236 (Jacob Logan 72, Marcel Collett 59)