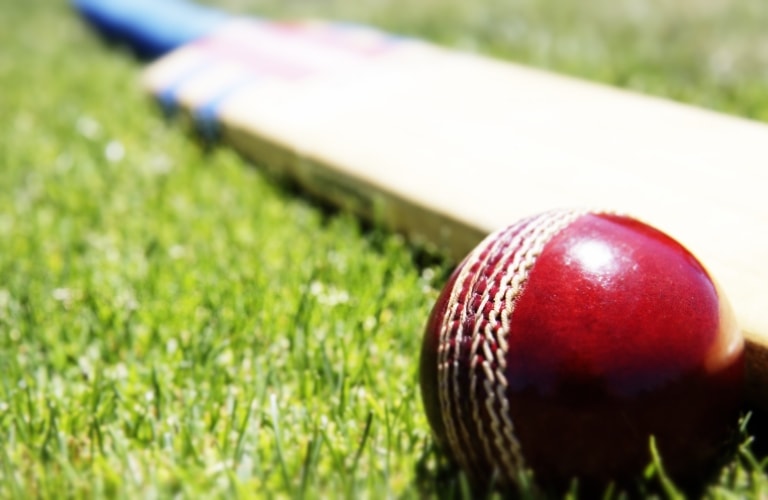 Bay of Plenty Cricket Grassroots Champions - Stu Martin
September 2019 Profile
Welcome to the first of Bay of Plenty Cricket's Grassroots Champions which aims to tell the stories and tales of the hardworking people of our game. In this first edition we meet Stu Martin, who is a vital cog in keeping our great game alive and well in the Taupo region.
Where, when and how did your love of the game start
I joined Taupo Junior cricket in 1983. My parents along with Warren and Wynn Murdock played a big part in my early development. The whole family played cricket, with Dad and my brother and sister all playing the great game. The development of Owen Delaney Park saw over 200 youngsters playing cricket each weekend in the 1980's.
Tell us a little about your playing days
From my start in junior cricket, I was lucky enough to go on to play ND age-group cricket through the grades up to the Northern Districts Under 19's division. I was selected for a New Zealand Youth XI, mentored by the late John Howell, on a South Island tour.
How did you get into administration of the sport and tell us about the admin roles you have held and currently serve
I was hugely influenced by my father and the work he put in to Taupo Cricket as Chairperson for many years. There was a natural progression for me, from playing to coaching and now on to the administration side of the game in the Great Lake region.
I am the current Taupo Cricket Chairman and a former Bay of Plenty Cricket Board member. Additionally I am a Taupo Cricket and Taupo Junior Cricket committee member. Another role is as a Bay of Plenty Cricket selector,
What attracted you to umpiring?
Having a strong playing background and having moved through the coaching ranks, this attracted me to offer something back to cricket as an umpire, with my knowledge and experience from the best seat in cricket.
I love the inter-action with the players and coaches and also the challenge to learn and improve my umpiring knowledge and skills.
Is living in Taupo any impediment to weekly umpiring duties and what are your ambitions in the umpiring ranks
No – while there is a bit of travelling involved, if an opportunity is put in front of you, you have to take it with both hands.
Tell us about the current Taupo cricket scene and where do you see Taupo cricket headed in the next ten years.
Currently the strength and growth of the Taupo game is in our junior ranks, which we are now feeding into College cricket. Taupo Cricket has a very progressive committee, who work side by side with the Lake Taupo Cricket Club to progress High Performance coaching programs.
Ten years from now the future of Taupo Cricket is exciting. Taupo Cricket will continue to grow from strength to strength. We will see our local cricketer's pathwaying through into Bay of Plenty, Northern Districts, Black Caps and White Ferns teams.
Tell us about the hidden gem of Owen Delaney Park as one of the best cricket facilities in the country
Owen Delaney Park is an outstanding central cricket facility which is readily accessible to mid-north island cricket players and fans alike. The number one field is fully banked with a good-sized grandstand.
There are two further playing levels which gives us three quality grass blocks and six artificial wickets. The best part of Owen Delaney Park is the amazing drainage, which even after solid downpour during a game quickly drains away.
Tell us a little more about Stu Martin
What music do you listen to – I have various tastes which include Pink, Super Tramp and Gin Wigmore.
What was the last book that you read – The Kevin Pietersen autobiography.
Favourite movie – Lock, Stock and Two Smoking Barrels
Favourite TV program – Peaky Blinders & Frontier series
Favourite meal – Roast lamb
Favourite drink – Hawkesbay Pilsner