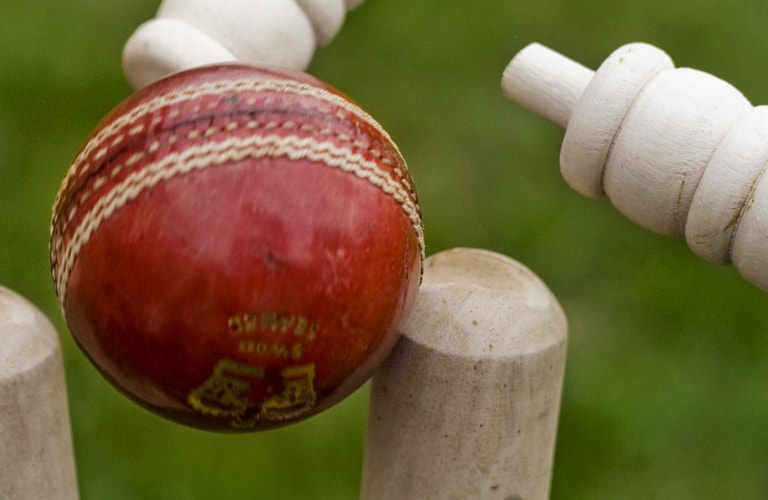 Bay of Plenty Cricket 2018-19 Season Review - Baywide Twenty 20 Championship
Carrus Mount Maunganui Takes Back to Back Titles in Baywide Premier Comp
Carrus Mount Maunganui took out back to back Baywide Twenty 20 titles, when they beat Eves Realty Greerton in the title decider at Fergusson Park on Saturday 19 January 2019. Mount Maunganui joined Tauranga Boys College and Rotorua Central, as two-time winners of the all-action Baywide premier competition, which kicked of in the 2011/12 season.
Greerton won the toss and elected to bat, with tight Mount Maunganui bowling restricting their attempts to hit out. The key wicket of Brett Hampton for just 2 runs and two run-outs, turned the momentum firmly in Mount Maunganui's favour, as Greerton were then removed for 98. Umesh Ranaraja top scored for Greerton with 39 runs. Mount off-spinner Peter Drysdale grabbed three wickets at a cost of just 8 runs, with skipper Dale Swan also taking three bowling scalps.
"We were very happy with our fielding, with a clinical performance that dried up the Greerton batting attack pursuits of runs. Two run-outs played a big part in removing Greerton for just 98" said Dale Swan.
The defending titleholders went on the offensive and got home with seven wickets to spare. Dan Smith capped the day with a second solid batting performance, with an unbeaten 40, while Ben Musgrave reached the 35 run mark before dismissal.
"The key to victory was a disciplined approach to both batting and bowling on the day and sticking to our game plan throughout the encounter" said the Mount Maunganui captain.
Earlier in the afternoon, Greerton finished at the top of the qualifying standings, dispatching Bond & Co Tauranga Boys College by 112 runs. Brett Hampton blasted his side to victory, with 94 off just 33 balls, in a whirlwind innings that contained nine 4's and seven 6's.
Mount Maunganui cemented their place in the final when they beat GM Painters Lake Taupo CC. Led by 67 from Dale Smith, Mount Maunganui posted 156/4 and then restricted the Taupo side to 121 for the loss of five wickets.
Bayleys Central Indians can be pleased with their Baywide T20 campaign, in finishing in third place. The Rotorua side restricted New World Te Puke to 137 for seven wickets, in the last qualifying stanza, before getting home for the loss of five wickets.
The Baywide Twenty 20 title race got off to a sensational start, with Northern Districts all-rounder Brett Hampton on fire, hammering the highest ever Baywide Twenty 20 score on the opening day of the new season.
In the opening stanza of the Baywide T20 competition, the Eves Realty Greerton master-blaster smashed 155 runs of around seventy balls against New World Te Puke. The Te Puke fielders could only stand and watch as Hampton blasted a remarkable 17 sixes, which gave him a tally of a century (102) smashed over the boundary ropes, at Boord Park in Rotorua.
Greerton went on to post 244 for the loss of five wickets, with Pip Thickpenny making a solid contribution of 47. Te Puke were removed for 111 by the Greerton bowling attack, to see Greerton lay down the early challenge to the other Baywide T20 championship contenders.
Bay of Plenty Cricket 19 January 2019
BOPCA Twenty 20 Championship Final
Eves Realty Greerton 98 (Umesh Ranaraja 39, Henry Collier 27; Peter Drysdale 3/8, Dale Swan 3/18) lost to Carrus Mount Maunganui 101/3 (Dan Smith 40no, Ben Musgrave 35)
Round Seven
Eves Realty Greerton 213/6 (B Hampton 94, U Ranaraja 55) defeated Bond & Co Tauranga Boys College 101/8 (D Preston 22)
New World Te Puke 137/7 (B McKenzie 28, J Earle 25, T Bridgman-Raison 25; J Rowe 2/19) lost to Bayleys Central Indians 140/5 (A Gibbs 23no, B Sandford 21; L Elliffe 2/20, M Leef 2/23)
Carrus Mount Maunganui 156/4 (D Smith 67) defeated GM Painters Lake Taupo CC 121/5 (C Baldry 2/19)
Element IMF Cadets the bye
Points Table (Final) Greerton 33, Mount Maunganui 30, Central Indians 18, Cadets 18, Lake Taupo CC 12, Te Puke 9, Tauranga Boys College 6.
BOPCA Baywide Twenty 20 - 12 January 2019
Round Five
Bayleys Central Indians 174/5 (A Bennett 55, B Sandford 54; T Pringle 3/15) defeated Bond & Co Tauranga Boys College 122/6 (T Clarke 41no, N Dovey 27)
GM Painters Lake Taupo CC 75 (H Malik 24; L Watkins 3/14, D Spencer 3/15, J Tutty 2/7) lost to Eves Realty Greerton 81/3 (H Collier 60no)
Element IMF Cadets defeated New World Te Puke
Round Six
Carrus Mount Maunganui 56 (D Smith 22; J Boult 5/22, K Bains 2/4, J Logan 2/8) defeated Element IMF Cadets 46 (C Baldry 5/10, T Goodin 2/8)
Bayleys Central Indians 121/8 (L Sidhu 33. J Rowe 22; J Ormrod 3/22, H Collier 3/25) lost to Eves Realty Greerton 122/3 (S McCarthy 33no, L Watkins 27, P Thickpenny 23; S Nichols 2/25)
New World Te Puke 195/5 (D Price 74no, T Bridgman-Raison 43, S Crossan 29; M Rivers 2/31) defeated GM Painters Lake Taupo CC 107/7 (EW Williams 43no; I
BOPCA Twenty 20 - 13 October 2018
Round Three & Four - Abandoned
BOPCA Baywide Twenty 20 - 6 October 2018
Round One
Eves Realty Greerton 244/5 (B Hampton 155 (including 17 sixes), P Thickpenny 47) defeated New World Te Puke 111 (T Bridgman-Raison 23, D McCall 2/11)
Element IMF Cadets 146/5 (J Boult 37, J Logan 30 G Cato 30) defeated Bayleys Central Indians 100 (S McLaughlin 2/10)
Carrus Mount Maunganui 177/8 (P Drysdale 65, B Musgrave 36, B Guild 22; T Pringle 3/25) defeated Bond & Co Tauranga Boys College 69 (T Friskney 28; C Atkinson 3/10, P Drysdale 2/4, D Crombie 2/21)
Round Two
Bond & Co Tauranga Boys College 136/7 (D Preston 47, T Friskney 20; R Urbahn 4/35, J Dolan 2/22) lost to GM Painters Lake Taupo CC 137/1 (AJ How 60; M Mitchell 48no)
Eves Realty Greerton 183/4 (B Hampton 80, U Ranaraja 27, P Thickpenny 25) defeated Element IMF Cadets 105 (S Davey 36; D Collier 3/20, P Davenport 2/2, S Wineti 2/17)
New World Te Puke 65 (D Swan 3/5) lost to Carrus Mount Maunganui 66/1 (P Drysdale 35no, B Pomare 30no)