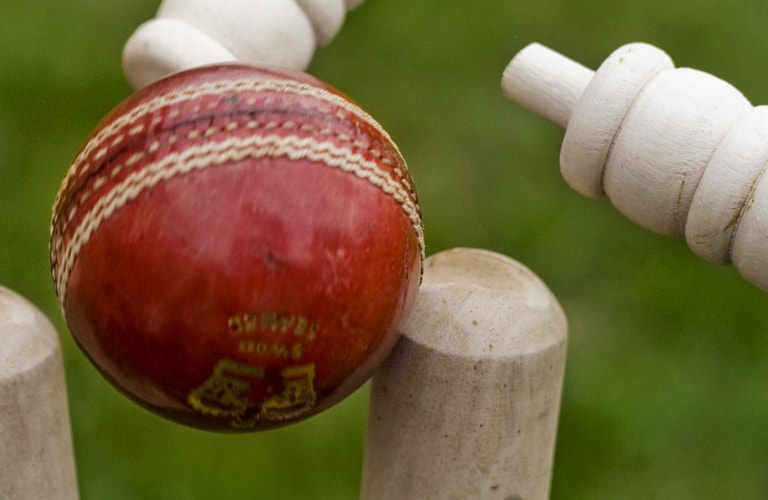 Bay of Plenty Cricket 2018-19 Season Review - Baywide Cup
Greerton Win the Baywide Cup and Book a Berth in the ND Club Championships Playoffs
Eves Realty Greerton won the Baywide Cup for the third time, when they defeated Element IMF Cadets in a game of attrition on Saturday 15th December 2019, where 19 wickets fell before Greerton got home to a one wicket victory.
Cadets who entered the 2018 title decider as the defending Baywide Cup champions, batted first on a wicket that looked to have plenty of assistance for the bowlers. They lost their first three wickets for 25 runs, before Bay of Plenty representative all-rounders in Sean Davey and Jono Boult came together and steadied the ship. Davey was removed for 20, with the Cadets captain continuing on before being removed with 37 runs beside his name.
It was left to the visitors lower order of Daniel Maathuis and Kamal Bains to defy the Greerton bowlers, with Cadets finally bowled out for 167, to tip the scales in favour of the home team. Greerton skipper Shane Wineti showcased his all round talents taking four wickets for just 11 runs.
Nick Hendrie and Henry Collier opened the Greerton reply and launched a solid attack, before Collier was dismissed for 21. At 100 for the loss of a solitary wicket, the hosts appeared to be cruising, before the Cadets bowlers struck back to rip out five Greerton batsmen for just a handful of runs.
Enter Tom Renouf batting at eight, as he defied the Cadets bowling storm to take his team through to a one wicket win, with an unbeaten 36 runs. Big match experience displayed by Jono Boult (4/29) and Sean Davey (3/24), almost resulted in Cadets taking out to back to back Baywide Cups.
Greerton Captain Shane Wineti said "Winning the toss and asking Cadets to bat on a green wicket was one of the keys to victory, in what turned out to be a classic final". "At 100 for one wicket, chasing 168, we were in charge. However they came back to grab five wickets for just six runs to turn the game in their favour".
"Jono Boult and Sean Davey are absolute class players with both bowling brilliantly to take seven wickets between them". "Our lower order were able to grind out the last sixty odd runs to win the match" "Keeper Tom Renouf, in just his second year with the club showed maturity beyond his age and he was definitely our player of the match".
Also on the line on the last day of cricket before the holiday break was the Bay of Plenty berth in the ND Club Championships – with the Greerton premiers taking their place with the five other Northern Districts minor association contenders early in the New Year.
Greerton took out the Baywide Cup with an unbeaten record, to follow on from a similar feat when the Pemberton Park based side achieved a similar achievement, when they annexed the Williams Cup in the second half of the 2017/18 season.
2018 Baywide Cup Honours
Runs: 219 Nick Hendrie (Eves Realty Greerton) 188 Tai Bridgeman-Raison (New World Te Puke) 187 Jake Rowe (Bayleys Central Indians)
Centuries: 104no Tai Bridgeman-Raison - 101no Jake Rowe
Wickets: 13 Brody Gilroy (New World Te Puke) 11 Josh Earle (New World Te Puke) 10 Jacob Logan (Element IMF Cadets) 10 Peter Drysdale (Carrus Mount Maunganui)
Baywide Cup Final 15 December 2018
Element IMF Cadets 167 (Jono Boult 37, Sean Davey 20; Shane Wineti 4/11, Henry Collier 2/38) lost to Eves Realty Greerton 169/9 (Nick Hendrie 62, Tom Renouf 36no, H Collier 21; J Boult 4/29, S Davey 3/24)
Baywide Cup Round Seven - 8 December 2018
Eves Realty Greerton 235/7 (N Hendrie 68, P Thickpenny 59no, D McCall 24; C Williams 3/26) defeated Bond & Co Tauranga Boys College 104 (C Templer 23; D Spencer 3/18, J Boyd 2/14)
Element IMF Cadets 245/7 (S Davey 91, J Boult 56, M Collett 48; D Crombie 3/47, P Drysdale 2/51) defeated Carrus Mount Maunganui 236 (B Musgrave 57, D Smith 56; J Boult 3/27, S Davey 3/28)
New World Te Puke 224/7 (I Singh 75, D Price 50, C MacDonald 26) defeated Bayleys Central Indians 217 (J Rowe 101, S Nicholls 28; J Earle 3/52, C Riley 2/26, B Gilroy 2/56)
GM Painters Lake Taupo CC the bye.
Points Table (Final) Greerton 37, Cadets 32, Te Puke 28, Mount Maunganuui 15, Central Indians 15, Tauranga Boys College 14, Lake Taupo 3.
Baywide Cup Round Six - 1 December 2018 No play due to wet weather
Baywide Cup Round Five – 24 November 2018
New World Te Puke 205/7 (B McKenzie 85, D Price 45; W Perry 4/49) defeated GM Painters Lake Taupo CC 179/9 (E Williams 40; C MacDonald 2/27, I Singh 2/35)
Bond & Co Tauranga Boys College v Element IMF Cadets; Carrus Mount Maunganui v Bayleys Central Indians – not played because of wet weather.
Eves Realty Greerton the bye.
Baywide Cup Round Four – 17 November 2018
GM Painters Lake Taupo CC 147 (W Perry 37, E Williams 23, M Mitchell 22; U Ranaraja 3/17, J Boyd 2/15) lost to Eves Realty Greerton 150/4 (N Hendrie 60, B Lind 36, H Collier 24; J Dolan 2/34)
Bayleys Central Indians 128 (J Rowe 21no, C Tupea 20; J Logan 3/15, S Davey 3/19) lost to Element IMF Cadets 129/6 (M Galappaththi 35no, F Lellman 29; P Gill 4/35)
Bond & Co Tauranga Boys College 191/9 (D Preston 62, C Williams 51; B Gilroy 3/31, J Earle 2/35) lost to New World Te Puke 194/2 (T Bridgman-Raison) 104no, S Crossan 56; C Williams 2/14)
Carrus Mount Maunganui the bye.
Baywide Cup Round Three - 10 November 2018
Carrus Mount Maunganui 117 (D Crombie 28, N Smith 20; C Riley 4/29, M Leef 2/11, B Gilroy 2/30) lost to New World Te Puke 121/7 (T Bridgman-Raison 31, D Price 27, B McKenzie 20; RPO Drysdale 4/12, D Swan 2/12)
Bayleys Central Indians 161 (J Rowe 31, C Ingram 23, A Bennett 22; J Tutty 4/24, D Spencer 2/22, L Watkins 2/22) lost to Eves Realty Greerton 162/9 (J Tutty 45no, S Wineti 34, L Watkins 28; C Tupaea 3/30, H Gosai 2/26, S Nicholls 2/26)
Bond & Co Tauranga Boys College 185 (C Williams 33, C Templer 29, T Clarke 24, T Bettleheim 21; H Malik 4/31, J Dolan 3/16) defeated GM Painters Lake Taupo CC 145/9 (H Malik 32, J Wiggins 25, L Love-Parata 24; C Williams 3/30)
Element IMF Cadets the bye
Baywide Cup Round Two - 3 November 2018
Eves Realty Greerton 120 (J Tutty 24, S Wineti 22; B Gilroy 4/28, M Leef 2/7, J Earle 2/37) defeated New World Te Puke 67 (D Price 24; H Collier 3/9, D Spencer 2/15)
Bond & Co Tauranga Boys College 128 (N Dovey 53; T Goodin 2/10, N Smith 2/16, D Crombie 2/16, D Swan 2/30) lost to Carrus Mount Maunganui 129/2 (RPO Drysdale 57no, B Musgrave 49)
Element IMF Cadets 245/8 (J Boult 48, M Collett 47, F Lellman 37, M Galappaththi 37, D Maathuis 21no; H Malik 3/44) defeated GM Painters Lake Taupo CC 107 (K Bains 3/25, J Boult 2/25)
Bayleys Central Indians the bye
Baywide Cup Round One - Results 27 October 2018
Carrus Mount Maunganui 189/6 (RPO Drysdale 59, M Golding 26no, D Crombie 23, D Smith 20; D Spencer 2/47) lost to Eves Realty Greerton 190/9 (N Hendry 73, P Davenport 27, J Tutty 25no; RPO Drysdale 4/28, D Swan 3/21
Element IMF Cadets 198 (G Singh 56no, S Davey 47; C MacDonald 4/33, M Leef 2/29, J Earle 2/55) defeated New World Te Puke 177 (S Crossan 46, B Gilroy 45, I Singh 30; J Logan 4/31, M Barclay 2/22, J Boult 2/22)
Bayleys Central Indians 163 (J Rowe 34, R Neves 27, C Tupea 27) defeated GM Painters Lake Taupo CC 114 (S Nicholls 5/17, J Rowe 2/19, P Gill 2/20)
Bond & Co Tauranga Boys College the bye