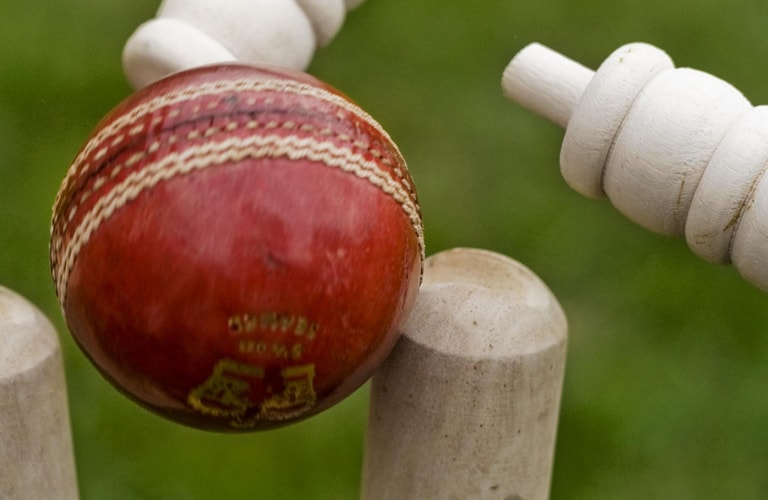 A Broad Spectrum Of Bay Of Plenty Players Win 2019/20 Player Of The Month Awards
BOPCA Season Review 2019/20
A New Zealand Under 19 batsman and a wily veteran bowler, were chosen as the first two recipients of the Bay of Plenty Cricket Player of the Month awards in the 2019/20 season.
Bay of Plenty's Fergus Lellman, booked a berth in the New Zealand Under 19 team, to compete in the ICC Under 19 Cricket World Cup to be played in South Africa in January and February 2020, with his performances with the bat against Bangladesh Under 19 in October 2019.
The Bay of Plenty young man, stood up with absolute defiance to a strong Bangladesh bowling attack, in his four turns at bat in the five game series at the Lincoln Oval in Canterbury.
After posting 21 runs in game one, Fergus stood out like a beacon in game two with a unbeaten 116 off 133 balls, in a innings that contained seven 4's and five 6's. The Bay of Plenty all rounder continued on with his rich vein of form, to score 76 and 56 runs in the last two encounters against the visitors, who won four of their five ODI encounters.
Since returning home from the international series Lellman franked that form with both bat and ball. A top score of 82 runs, for Bay of Plenty against Northland in November, propelled the Bay side to the first Hawke Cup Direct Challenge of the new season - with two hat-tricks in the Bay of Plenty Cup premier cricket competition shining the spotlight on his abilities with the ball.
A Bay of Plenty Cup eight wicket bag conjured up by Mount Maunganui spin bowler Dale Swan, who has played well over 200 games in the green and gold uniform, took out the November Player of the Month award.
Mount Maunganui batted first in the Battle of the Bridge game and were removed for 200 in the 48th over. Cadets made a solid start to their reply at 42 for the loss of two wickets. Enter the Mount Maunganui skipper, who then proceeded to destroy the Cadets innings. Four LBW decisions, two balls that spread the stumps and a caught and bowled along with a catch picked out by Tony Goodin, resulted in Cadets being dismissed for 119.
Like a good wine, the Mount Maunganui bowler who played 37 games for the Bay of Plenty senior representative team, seems to be getting better with age. A peek at the 2019 Bay of Plenty Cup bowling statistics, revealed that Swan had topped the wicket tally with 23 bowling scalps and also produced the best individual performance with his eight wicket haul against Cadets.
The December Bay of Plenty Cricket Player of the Month Award was presented to a young women's player of untapped potential and a Baywide bowler who put on a championship winning performance - after the adjudicators were unable to split the two achievements.
Sarah Jane Stone, was the outstanding batter at the ND Secondary Schoolgirls tournament played at Fergusson Park, where the best young players from six Northern Districts Cricket minor associations vied for the ND title.
Sarah Jane's performance with the bat shown out like a beacon, throughout the three days of play, earning her the tournament trophy awarded for the most runs. Her 149 runs also included the tournaments highest score of 85 not out against Northland.
Sarah Jane plays Saturday cricket for the Papamoa Hinds girl's side, who play in the Western Bay of Plenty Secondary two competition. Such has been the success of the Hinds, that Sarah Jane, Tash Wakelin, Amelia Harvey, Elle Archer and Mya Clarke (non-traveling reserve) have all earned ND representative selection.
Mount Maunganui strike bowler Chris Atkinson, provided a Bay of Plenty Cricket outstanding championship performance, in the Bay of Plenty Cup Final on the 7th December 2019. Mount Maunganui batted first in the title decider and set Greerton a gettable target of 201.
Atkinson destroyed the vaunted Greerton top order batting attack, taking a hat-trick in his four wicket haul, as the defending Bay of Plenty Cup titleholders were bowled out for 117. Chris dismissed Mike Worsnop for seven runs, before grabbing the highly prized wicket of ND batsman Brett Hampton for a duck, followed by Pip Thickpenny without scoring.
Chris Atkinson's hat-trick highlighted his prowess with the ball, which has seen the Mount pace bowler take 45 wickets for the Bay of Plenty senior representative team, in just 22 appearances.
Three Bay of Plenty representative batsmen, earned the January and February Player of the Month awards.
Eighteen year old Taylor Bettelheim, wasn't fazed by the pressure of the high profile Hawke Cup Direct Challenge against Hamilton in January 2020, when he became the fifth Bay of Plenty batsman to blast a century on Hawke Cup debut. Coming in at four, Taylor never looked like surrendering his wicket, as he blasted 108 not out, in the Bay of Plenty total of 271 all out. The Western Bay of Plenty young man showed maturity beyond his years, as faced 257 balls in his 322 minutes at the crease.
Playing in the Bay of Plenty team alongside such cricket luminaries as former Black Cap test star Daniel Flynn, ND batsman Bharat Popli and Bay one-hundred game veteran Peter Drysdale, the youngster looked extremely comfortable in the furnace of Hawke Cup cricket. His Hawke Cup century on debut, followed in the footsteps of an elite group of Bay batsman in Alex Lees. Brett Hampton, Joe Carter and Donovan Deeble.
The Bay of Plenty Development road trip to square off with Counties Manukau on Sunday 2nd February 2020, produced a Bay of Plenty second eleven batting record score, in a game where an incredible 600 runs were posted.
Bay of Plenty won the toss and went in to bat, with openers Jacob Logan and Andrew Mascall putting on an opening stand of 104, before Andrew was dismissed. The action was just hotting up, when Daniel Price joined Jacob Logan in a third wicket partnership.
The Bay pair put on 144 runs in an action-packed alliance, before Jacob was the first to go with 115 runs to his name, which included fifteen 4's. Daniel continued his whirlwind attack on the opposition bowlers, to smash 116 off just 88 balls, with nine 4's and five mighty 6's.When Price was dismissed, the Bay of Plenty Development representatives had reached 322/7, with four balls remaining in their turn at bat.
Bay of Plenty opening batsman Taylor Bettelheim, picked up his second 2020 Player of the Month award after posting his second Bay of Plenty senior representative team century of the season.
In the last Bay of Plenty ND Fergus Hickey Rosebowl game of the cricket year, the eighteen year old batsman, led the Bay side to a big first innings points win over Counties Manukau.
Mixing up solid defence with attacking shots, Bettelheim belted 130 runs from 159 balls, in an innings that included nineteen 4's - to join an illustrious group of Bay players that have posted two senior representative centuries in a season. Taylor became the eleventh Bay of Plenty batsman to post two three-figure scores in a cricket year.
The award adjudicators also recognised another outstanding achievement, highly commending, the batting feats of Greerton Baywide batsman Nick Hendrie. During March, Hendrie brought up his fourth premier century of the cricket year, when smacked an unbeaten 131 against Lake Taupo CC in Versatile Tauranga Williams Cup competition.
The Greerton master blaster who travels from Poverty Bay to play Baywide cricket, became the first player to score a century, in each of the three Baywide premier competitions during the cricket year.
Bay of Plenty Cricket Player of the Month
October Fergus Lellman (New Zealand Under 19)
November Dale Swan (Mount Maunganui Cricket Club)
December Sarah Jane Stone (Bay of Plenty Secondary Schoolgirls Team) Chris Atkinson Mount Maunganui Cricket Club)
January Taylor Bettelheim (Bay of Plenty Senior Representative Team)
February Jacob Logan/Daniel Price (Bay of Plenty Development Team)
March Taylor Bettelheim (Bay of Plenty Senior Representative Team)
Highly Commended: Nick Hendrie (Greerton CC)