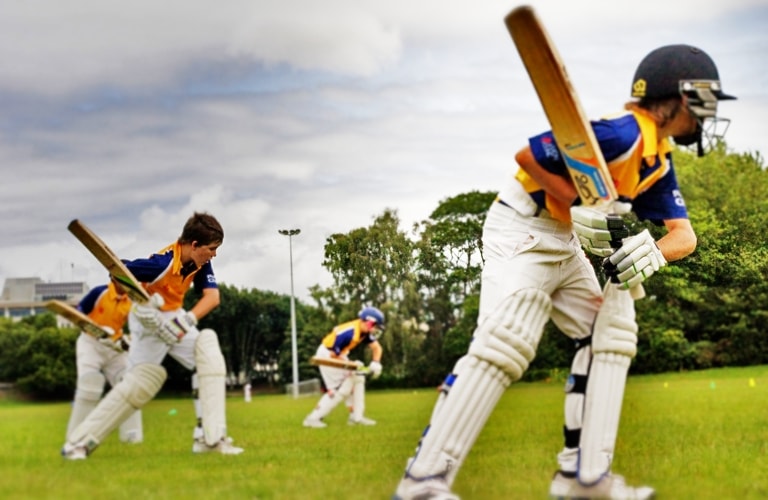 2019 ND Senior Secondary Tournament Bay Of Plenty Daily Results
Tournament at Gisborne- 9th to 13th December
Bay of Plenty Coastland won the ND Senior Secondary T20 title when they defeated long-time rivals Hamilton in afternoon action on day two. Hamilton batted first and were bowled out for 71, with Harrison Leach taking three wickets at a cost of just 12 runs. Niven Dovey top scored with 36, with Taylor Bettleheim there at the end of the seven wicket win with a undefeated 30 runs in the scorebook.
Bay of Plenty Lakeland were restricted to 85/8 against Waikato Valley in their fifth/sixth place finish match. Robert Ward was the best of the Lakeland batting line-up with 26 runs. Waikato Valley got home with eight wickets to spare.
In round three action, the Lakeland representatives lost a thriller against Poverty Bay. The home side posted 114/8 with the Bay side falling just three runs short of victory. Lakeland bowler returned 3/16 with Cameron Ingram belting 38 runs.
Day Two – 10 December 2019 (T20)
Round Three
Bay of Plenty Coastland 140/3 (Niven Dovey 66, Dillon Preston 49) defeated Counties Manukau 114/5 (Harrison Leach 2/7)
Poverty Bay 114/8 (Ryan Hall 3/16) defeated Bay of Plenty Lakeland 112/4 (Cameron Ingram 38)
Round Four – Championship Playoffs
T20 Championship: Hamilton 71 ((Harrison Leach 3/12) lost to Bay of Plenty Coastland 72/3 (Niven Dovey 30, Taylor Bettleheim 30no)
Fifth Place: Bay of Plenty Lakeland 86/5 (Robert Ward 26) lost to Waikato Valley 89/2